Electronic Money Institutions in Europe
19 February 2018
Electronic money (e-money) is a relatively new payment instrument, emerged with the progress in technology. Electronic money's popularity has been driven by a number of factors including growing complications in opening current accounts and getting payment cards from traditional retail banks, changes in the population's social structure, and evolution of the Internet into a digital workplace. Electronic money comes in various forms and hence covers various needs of different customer groups, ranging from nomads, migrants and freelancers to corporations willing to make mass payouts. Several e-money institutions are covered in details below:
The European Union has recently experienced a surge in the number of e-money institutions as well as as in e-money transaction volumes.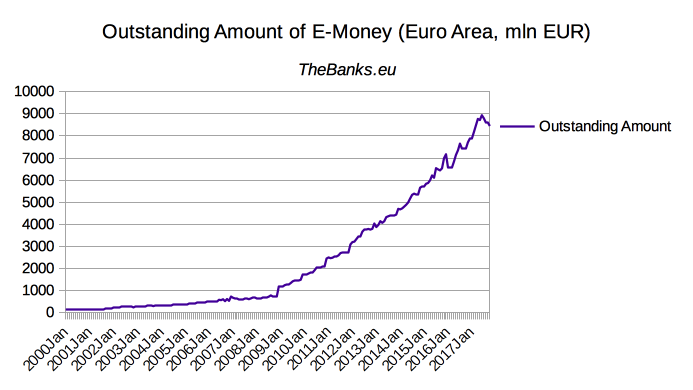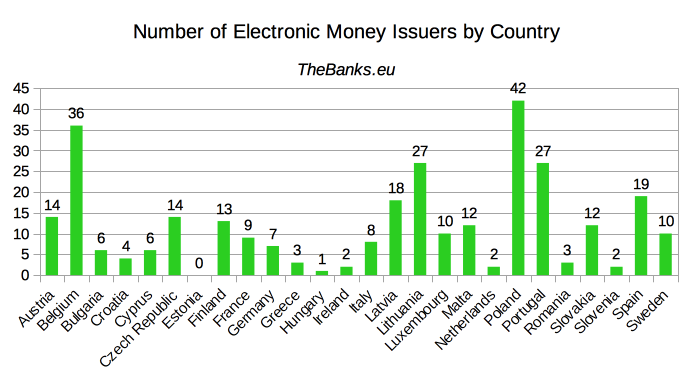 In the European Union, the legal basis for e-money issuance is establsihed in Directive 2009/110/EC of the European Parliament and Council while the legal basis for payment services in Directive (EU) 2015/2366 (PSD2).
Electronic money characteristics
E-money can be considered as a digital form of cash as it shares with cash a lot of similar properties.
Electronic money means a
monetary value
represented by a claim on the
issuer
, which is:
Stored electronically. Electronic money can be hardware-based or software-based, depending on the underlying technology used to store the monetary value.
Issued on receipt of funds for the purpose of making payment transactions. Electronic money institutions can also provide payment services to enable customers to perform payment transactions, for example making transfers from bank acoounts into electronic money.
Accepted by a natural or legal person other than the electronic money issuer.
It should be noted, that electronic money differ from cryptocurrencies: while e-money is an electronically stored monetary value of fiat currencies controlled by central banking systems, cryptocurrencies represent non-fiat currencies such as Bitcoin or Litecoin, which use decentralized control and neither issued nor regulated by central banking systems.
Types of Electronic Money Storage
Hardware-based e-money
In the case of hardware-based products, the monetary value resides in a personal physical device, such as a chip card, with hardware-based security features. Monetary values are typically transferred by means of device readers that do not need real-time network connectivity to a remote server.
Prepaid and gift cards issued as magnetic cards can serve as an example of hardware-based e-money.
Software-based e-money
Software-based products employ specialised software that functions on common personal devices such as personal computers or tablets. To enable the transfer of monetary values, the personal device typically needs to establish an online connection with a remote server that controls the monetary values usage.
Chargeable Internet-based accounts can be an example of software-based e-money.
Mixed-scheme e-money
Schemes mixing both hardware and software-based features also exist.
For example, an prepaid debit card can be issued for the corresponding Internet-based account.
Electronic Money Institutions (EMIs)
An electronic money institution (EMI) is an undertaking that has been authorised to issue e-money.Electronic money issuer can be one of the following entities:
Credit institutions;
Electronic money institutions;
Post office giro institutions;
European and National Central Banks;
Member states or regional authorities.
Credit institutions do not need an explicit licence to issue electronic money, whereas other institutions might need one.
Services Provided by EMIs
Services provided by electronic money institutions can be classified into electronic money services, payment services and other services.
Electronic Money Services
Electronic money services include the following activities:
Issuance of electronic money
Distribution / refund of electronic money
Payment Services
Electronic money issuance is tightly connected with making payments using the e-money, consequently, to facilitate usage of electronic money, electronic money institutions provide a range of payment services to perform payment transactions with e-money:
Services enabling cash to be placed on a payment account as well as all the operations required for operating a payment account.
Services enabling cash withdrawals from a payment account as well as all the operations required for operating a payment account.
Execution of payment transactions, including transfers of funds on a payment account with the user's payment service provider or with another payment service provider:

Execution of direct debits, including one-off direct debits;
Execution of payment transactions through a payment card or a similar device;
Execution of credit transfers, including standing orders.

Execution of payment transactions where the funds are covered by a credit line for a payment service user:

Execution of direct debits, including one-off direct debits;
Execution of payment transactions through a payment card or a similar device;
Execution of credit transfers, including standing orders.

Issuing and/or acquiring of payment instruments.
Money remittance.
Execution of payment transactions where the consent of the payer to execute a payment transaction is given by means of any telecommunication, digital or IT device and the payment is made to the telecommunication, IT system or network operator, acting only as an intermediary between the payment service user and the supplier of the goods and services.
Account information services.
Other Services
Apart from e-money and payment services, electronic money institutions can provide other services, for example:
Granting of credit related to payment services as referred to in points 4, 5 or 7
Electronic money institutions shall not take deposits or other repayable funds from the public.
EMIs Providing Online Accounts
Due to the variety of forms of electronic money and existing customer needs, electronic money issuers provide e-money products, covering different customer groups and focused on specific customer requirements.
This section provides a list of selected e-money issuers, offering online current accounts with an option of ordering a debit card linked with such an account. Electronic money issuers focused on providing online current accounts usually position themselves as an alternative to traditional retail banks having the following advantages:
less restrictive requirements of KYC (Know Your Customer) procedure;
possibility of opening a current account completely online;
reduced money transfer fees;
more favorable currency exchange rates.
However, current accounts offered by e-money issuers have several disadvantages:
no deposit guarantee; e-money issuers which are not credit institutions are allowed to issue e-money, but this activity is not considered as collecting deposits from public and hence such e-money issuers do not participate in deposit guarantee schemes;
money transfers can be restricted to particular jurisdictions and particular currencies;
Monese

Founded in 2014, Monese specializes in providing online UK current accounts. Monese accounts can be opened via a simple, fast and 100% mobile process without proof of address or credit history.
Focus
online UK current accounts without proof of address
Authorized By
Financial Conduct Authority (United Kingdom)
Authorized Activities
issuance of electronic money
refund of electronic money
placing cash to a payment account
execution of payment transactions on a payment account (not covered by a credit line)
issuing payment instruments or acquiring payment transactions
money remittance
account information services
Solutions
online current accounts
contactless debit cards
mobile banking service
Salisbury House, London Wall, London EC2M5QQ
ePayments

ePayments was established in 2011 to facilitate payments for affiliate marketing industry. Since then ePayments has also expanded its payment services to other industries including freelance marketplaces, affiliate programs, social networks.
Focus
online payments for affiliate marketing industry
Authorized By
Financial Conduct Authority (United Kingdom)
Authorized Activities
issuance of electronic money
refund of electronic money
account information services
Solutions
ePayments wallets
ePayments Prepaid Mastercard
91 Wimpole Street, London W1G 0EF
Payoneer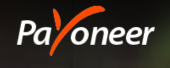 Founded in 2005 in New York, Payoneer enables millions of businesses and professionals from more than 200 countries, to grow globally by facilitating seamless, cross-border payments. Payoneer provides fast, flexible, secure and low-cost solutions, helping businesses and professionals in both developed and emerging markets to pay and get paid globally, as easily as they do locally.
Focus
online cross-border payments for entrepreneurs
Authorized By
Financial Services Commission (Gibraltar)
Authorized Activities
issuance of electronic money
refund of electronic money
money remittance
account information services
Solutions
Main g. 2A, International Commercial Centre