Savings banks in Finland
13 January 2018
Savings banks (Säästöpankki) have been operating in Finland for almost 200 years and belong to the Savings Banks Group (Säästöpankkiryhmä). Savings banks are regional and local banks, focused on providing retail banking products and services (covering day-to-day banking, savings and investment, and lending) to households and SMEs, including rural enterprises, via both physical bank office channels and their supporting electronic channels.
Despite the decreasing number of savings banks during the recent years, their consolidated total assets has been steadily growing.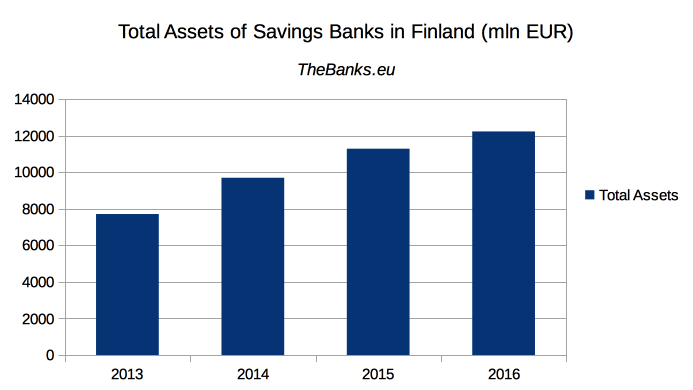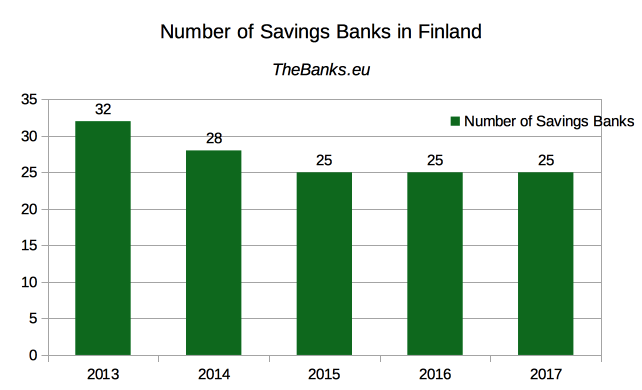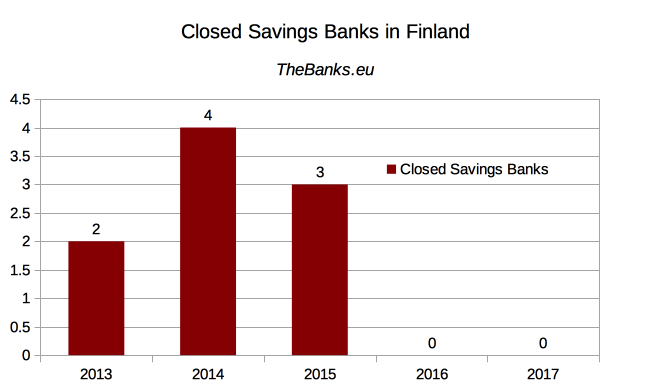 List of Operating Savings Banks
There are currently 22 savings banks with total assets of 12,240.431 mln EUR and market share at the domestic market of 2.28 % (2016).
All the data are for 2016. Total assets and operating income are provided in million EUR.
Recently Closed Savings Banks
During 2013-2017 12 savings banks were closed down mainly due to mergers with other savings banks.
See Also