ABN AMRO Bank serves retail, private and corporate banking clients with a primary focus on the Netherlands. ABN AMRO Bank is one of the largest banks of the Netherlands. The bank also conducts selected operations internationally. ABN AMRO Bank offers a comprehensive range of products and services via multichannel distribution including mobile applications and internet banking. In particular, MoneYou is a subsidiary of ABN AMRO Bank, specialising in online financial services (savings, mortgages and consumer loans) for retail clients and also offering savings products outside the Netherlands (Germany, Belgium and Austria). ABN AMRO Bank NV operates as a branch of ABN AMRO Bank NV (Netherlands).
Bank Category
Branches of foreign banks
International Transfers
SEPA Credit Transfers
SEPA Instant Transfers
SEPA Direct Debits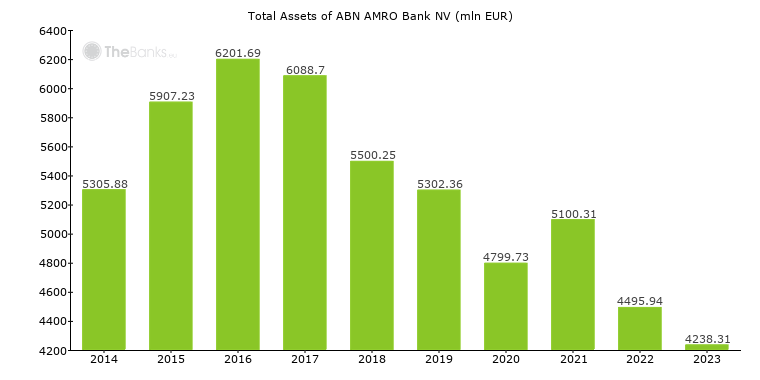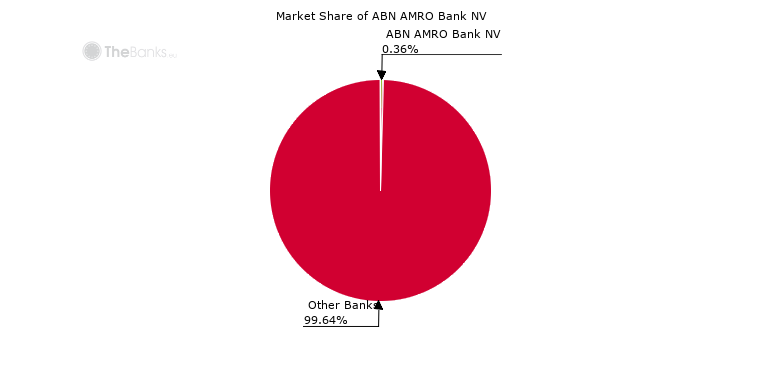 Total Assets (2019)
5,302.36 mln EUR (-3.60%)
ABN AMRO Bank NV is the 19th largest bank in Belgium in terms of total assets. In 2019 its total assets were 5 302,36 mln EUR, providing the bank with the market share of 0.55%.
Protected Amount
up to 100,000 EUR
Guarantee Fund
Deposit Guarantee Fund (DGF)
Covered Depositors
private individuals
legal entities

Covered Accounts
current accounts
savings accounts
term deposits

ABN AMRO Bank NV participates in the deposit guarantee scheme of the Netherlands. This deposit guarantee scheme applies to current accounts, savings accounts, term deposits made by private individuals, legal entities and covers up to up to 100,000 EUR per bank per depositor. ABN AMRO Bank NV is a member of Deposit Guarantee Fund (DGF) and makes its contributions into it.
Member of Group

ABN AMRO (Netherlands)
Contacts
25-SEP-09, 2600, Antwerpen, Belgium
4
ABN AMRO Bank NV is located in Antwerpen.
Social Networks
ABN AMRO Bank NV has profiles at the following social networks: