ABN AMRO Clearing Bank provides clearing and financing services worldwide, including execution, clearing, custody and financing services for listed derivatives, cash securities as well as over-the counter (OTC) products, exchange-traded funds (ETFs), commodities and foreign exchange transactions. Also ABN AMRO Clearing Bank acts as a prime broker covering all major exchanges and execution venues, combined with CCP coverage in Europe, the US, Brazil and Asia-Pacific. ABN AMRO Clearing Bank SA operated as a branch of ABN AMRO Clearing Bank NV (Netherlands).
Bank Category
Branches of foreign banks
derivatives clearing
securities clearing
risk management
financing
settlement services
custody services
execution services
banking as a service
Clients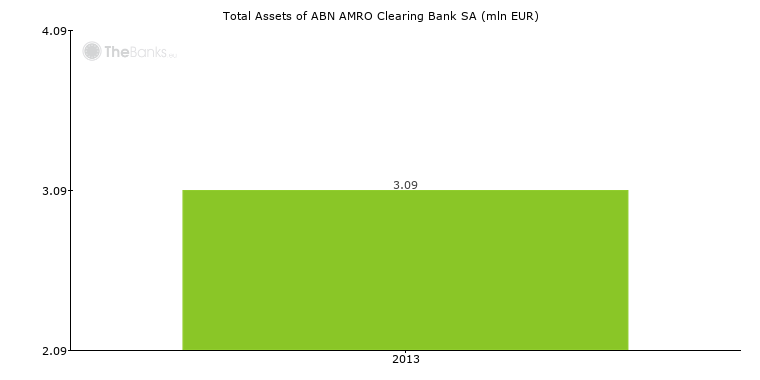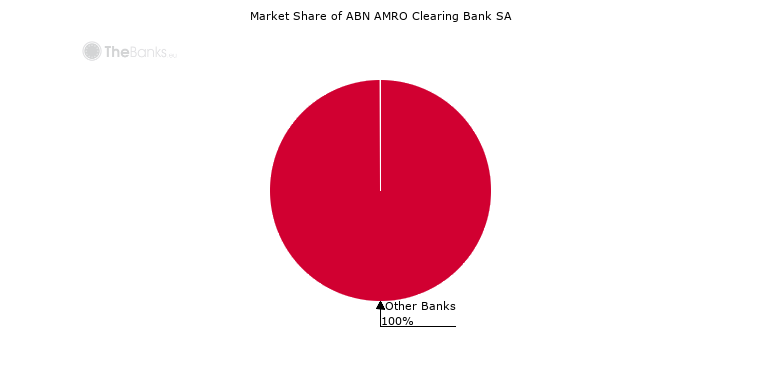 Total Assets (2013)
3.09 mln EUR
ABN AMRO Clearing Bank SA was the 95th largest bank in Belgium in terms of total assets. In 2013 its total assets were 3,09 mln EUR, providing the bank with the market share of 0.00%.
Guarantee Fund
Deposit Guarantee Fund (DGF)
Protected Amount
up to 100,000 EUR
Eligible Depositors
private individuals
legal entities

Covered Accounts
current accounts
savings accounts
term deposits

ABN AMRO Clearing Bank SA participates in the deposit guarantee scheme of the Netherlands. This deposit guarantee scheme applies to current accounts, savings accounts, term deposits made by private individuals, legal entities and covers up to up to 100,000 EUR per bank per depositor. ABN AMRO Clearing Bank SA is a member of Deposit Guarantee Fund (DGF) and makes its contributions into it.
Member of Group

ABN AMRO (Netherlands)
Contacts
Rue de la Chancellerie 17A, 1000, Bruxelles, Belgium
ABN AMRO Clearing Bank SA was located in Bruxelles.