BNP Paribas is a French banking and financial services institution. BNP Paribas is one of the largest banks in Europe and in the world. BNP Paribas operates globally, offering retail and corporate and institutional banking products and services at both domestic and international markets. BNP Paribas operates as a branch of BNP Paribas (France).
Bank Category
Branches of foreign banks
International Transfers
SEPA Credit Transfers
SEPA Instant Transfers
SEPA Direct Debits
See Also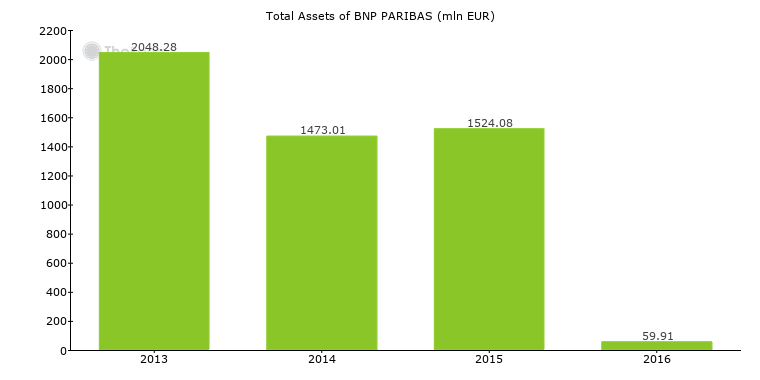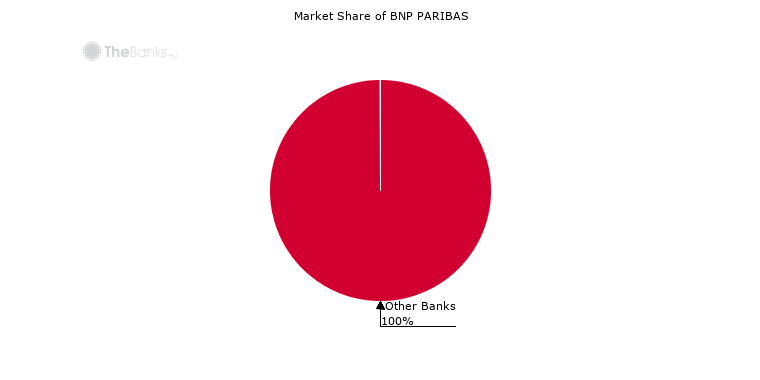 Total Assets (2016)
59.91 mln EUR (-96.07%)
BNP Paribas is the 81st largest bank in Belgium in terms of total assets. In 2016 its total assets were 59,91 mln EUR, providing the bank with the market share of 0.00%.
Guarantee Fund

Fonds de Garantie des Dépôts et de Résolution (FGDR)
Protected Amount
up to 100,000 EUR
Eligible Depositors
natural persons
legal entities

Covered Accounts
all deposit accounts

BNP Paribas participates in the deposit guarantee scheme of France. This deposit guarantee scheme applies to all deposit accounts made by natural persons, legal entities and covers up to up to 100,000 EUR per bank per depositor. BNP Paribas is a member of Fonds de Garantie des Dépôts et de Résolution (FGDR) and makes its contributions into it.
Member of Group

BNP Paribas (France)
Contacts
Rue Montagne du Parc 3, 1000, Bruxelles, Belgium
BNP Paribas is located in Bruxelles.