Founded in 2000, BinckBank is a Dutch bank providing online investors with fast, low-cost access to the leading financial markets around the world, accurate administrative processing of securities and cash transactions and extensive market information. BinckBank offers online brokerage, online asset management services and online savings accounts. In 2019 BinckBank became a part of Saxo Bank. BinckBank NV operates as a branch of BinckBank NV (Netherlands).
Bank Category
Branches of foreign banks
retail banking
online brokerage
online securities services
online asset management
trading accounts
investment funds
pension accounts
pension investments
International Transfers
SEPA Credit Transfers
SEPA Instant Transfers
SEPA Direct Debits
See Also
BinckBank NV delivers its products and services via direct (online) channels only, namely:

online banking

mobile app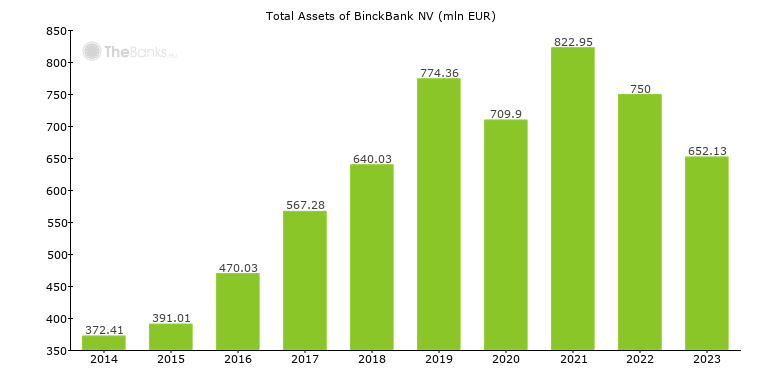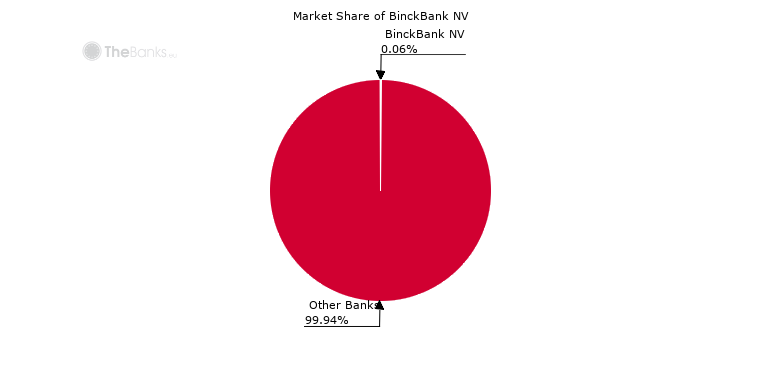 Total Assets (2019)
774.36 mln EUR (+20.99%)
BinckBank NV is the 40th largest bank in Belgium in terms of total assets. In 2019 its total assets were 774,36 mln EUR, providing the bank with the market share of 0.08%.
Guarantee Fund
Deposit Guarantee Fund (DGF)
Protected Amount
up to 100,000 EUR
Eligible Depositors
private individuals
legal entities

Covered Accounts
current accounts
savings accounts
term deposits

BinckBank NV participates in the deposit guarantee scheme of the Netherlands. This deposit guarantee scheme applies to current accounts, savings accounts, term deposits made by private individuals, legal entities and covers up to up to 100,000 EUR per bank per depositor. BinckBank NV is a member of Deposit Guarantee Fund (DGF) and makes its contributions into it.
Contacts
26-JUN-17, 2000, Antwerpen, Belgium
101
BinckBank NV is located in Antwerpen.
Social Networks
BinckBank NV has profiles at the following social networks: