Founded in 1870, Commerzbank is an international commercial bank with branches and offices in more than 50 countries. The core markets of Commerzbank are Germany and Poland. Commerzbank offers its products and services to private and corporate clients, as well as institutional investors. COMMERZBANK operates as a branch of COMMERZBANK AG (Germany).
Bank Category
Branches of foreign banks
International Transfers
SEPA Credit Transfers
SEPA Instant Transfers
SEPA Direct Debits
See Also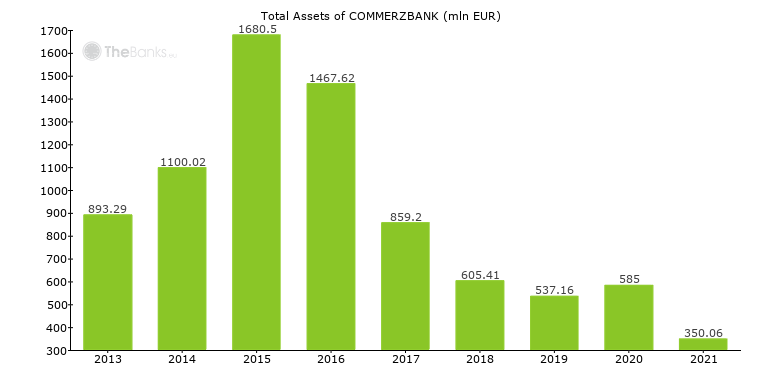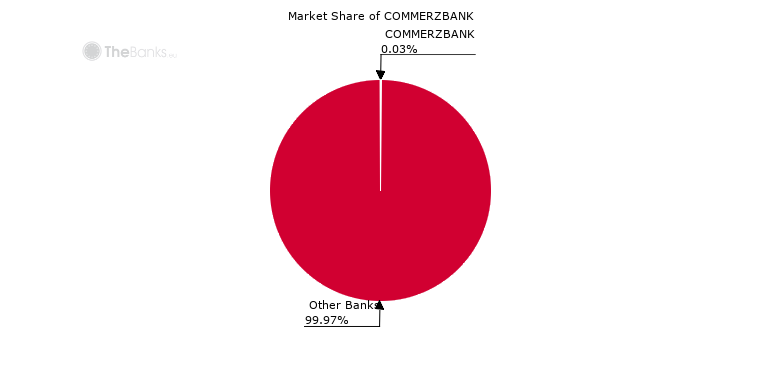 Total Assets (2018)
605.41 mln EUR (-29.54%)
COMMERZBANK is the 49th largest bank in Belgium in terms of total assets. In 2018 its total assets were 605,41 mln EUR, providing the bank with the market share of 0.06%.
Guarantee Fund

Entschädigungseinrichtung deutscher Banken GmbH (EdB)
Protected Amount
up to 100,000 EUR
Eligible Depositors
individuals
companies

Covered Accounts
all deposit accounts

COMMERZBANK participates in the deposit guarantee scheme of Germany. This deposit guarantee scheme applies to all deposit accounts made by individuals, companies and covers up to up to 100,000 EUR per bank per depositor. COMMERZBANK is a member of Entschädigungseinrichtung deutscher Banken GmbH (EdB) and makes its contributions into it.
Member of Group

Commerzbank (Germany)
Contacts
Louis Schmidtlaan, 29, 1040, Etterbeek, Belgium
COMMERZBANK is located in Etterbeek.