Equa bank provides simple, comprehensible and transparent retail banking products and services to individuals and business customers. The range of products offered by Equa bank includes current and savings accounts with free maintenance, multi-currency debit cards, mortgages, term deposits, consumer loans, insurance and business loans.
Ways to Bank
Equa bank a.s. delivers its products and services through both direct and indirect channels, namely:

branch

online banking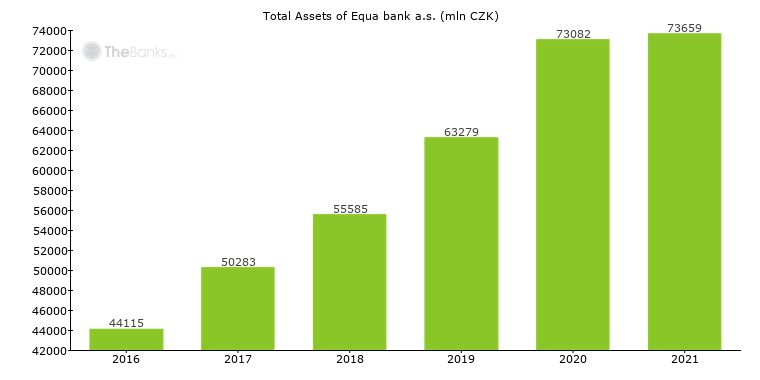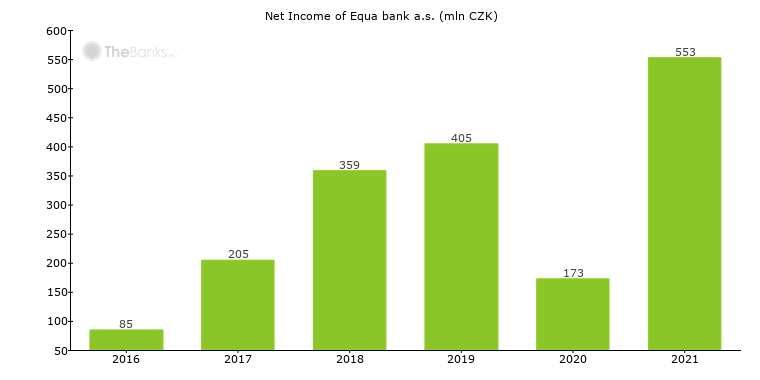 Total Assets (2018)
55,585.00 mln CZK (+10.54%)
Net Income (2018)
582.00 mln CZK (+183.90%)
In 2018 total assets of Equa bank a.s. were 55 585,00 mln CZK. In 2018 the bank's net income was 582,00 mln CZK.
Protected Amount
up to 100,000 EUR
Guarantee Fund
Financial Market Guarantee System
Covered Depositors
natural persons
legal entities

Covered Accounts
current accounts
deposit accounts

Equa bank a.s. participates in the deposit guarantee scheme of the Czech Republic. This deposit guarantee scheme applies to current accounts, deposit accounts made by natural persons, legal entities and covers up to up to 100,000 EUR per bank per depositor. Equa bank a.s. is a member of Financial Market Guarantee System and makes its contributions into it.
Contacts
Karolinská 661/4, 18600, Praha 8, Czech Republic
Equa bank a.s. is headquartered in Praha 8.