Sberbank Europe AG is a banking group 100%-owned by Sberbank Russia, the largest Russian banking group. In 2012 Sberbank Russia acquired international banking division of Volksbank (Austria) and rebranded it to Sberbank Europe. Sberbank Europe is focused on providing corporate banking products and services. Sberbank СZ operates as a subsidiary of Sberbank Europe AG.
International Transfers
SEPA Credit Transfers
SEPA Instant Transfers
SEPA Direct Debits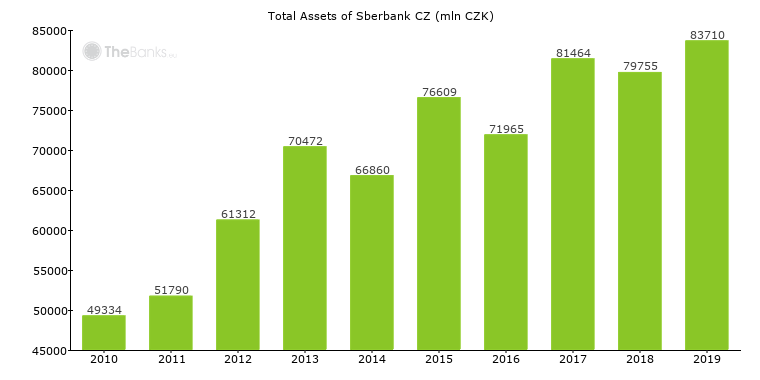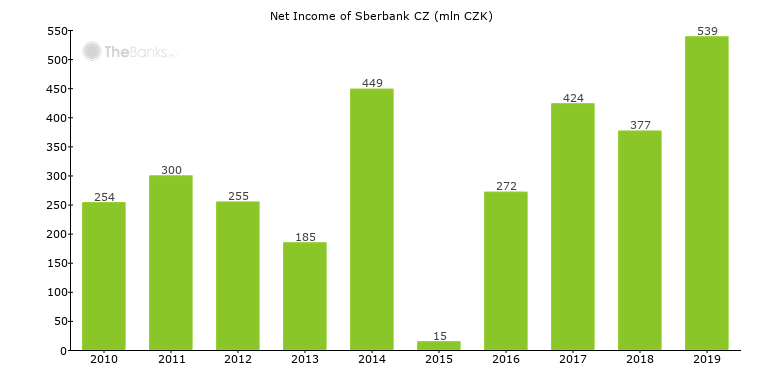 Total Assets (2018)
79,755.00 mln CZK (-2.10%)
Net Income (2018)
377.00 mln CZK (-11.08%)
In 2018 total assets of Sberbank СZ were 79 755,00 mln CZK. In 2018 the bank's net income was 377,00 mln CZK.
Protected Amount
up to 100,000 EUR
Guarantee Fund
Financial Market Guarantee System
Covered Depositors
natural persons
legal entities

Covered Accounts
current accounts
deposit accounts

Sberbank СZ participates in the deposit guarantee scheme of the Czech Republic. This deposit guarantee scheme applies to current accounts, deposit accounts made by natural persons, legal entities and covers up to up to 100,000 EUR per bank per depositor. Sberbank СZ is a member of Financial Market Guarantee System and makes its contributions into it.
Contacts
U Trezorky 921/2, 15800, Praha 5, Czech Republic
Sberbank СZ is headquartered in Praha 5.
Social Networks
Sberbank СZ has profiles at the following social networks: