Established in 1990, Aktivbank specializes in providing settlement services and factoring solutions for trade and crafts in the small and medium-sized enterprises sector in Germany.
International Transfers
SEPA Credit Transfers
SEPA Instant Transfers
SEPA Direct Debits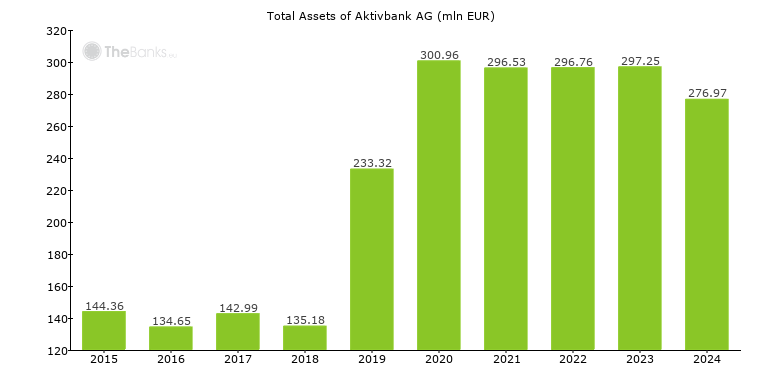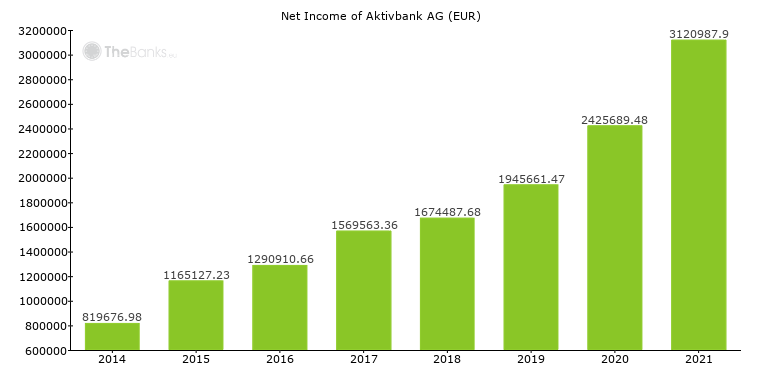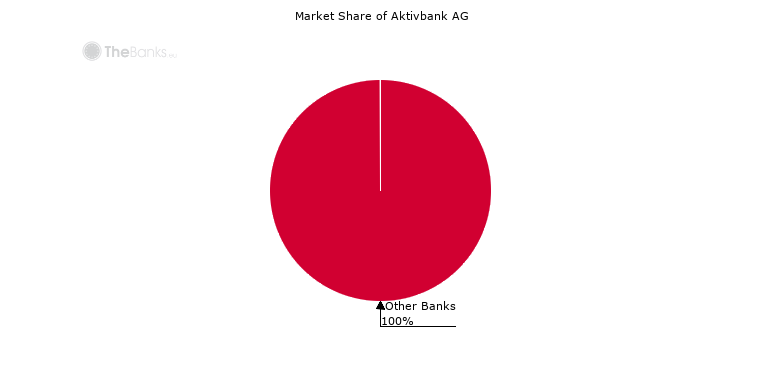 Total Assets (2018)
135.18 mln EUR (-5.46%)
Net Income (2018)
1.67 mln EUR (+6.68%)
Aktivbank AG is the 1296th largest bank in Germany in terms of total assets. In 2018 its total assets were 135,18 mln EUR, providing the bank with the market share of 0.00%. In 2018 the bank's net income was 1,67 mln EUR.
Fitch: A+
AAA
AA+, AA, AA-
A+, A, A-
BBB+, BBB, BBB-
BB+, BB, BB-
B+, B, B-
CCC, CC, C, RD, D
Moodys: -
Aaa
Aa1, Aa2, Aa3
A1, A2, A3
Baa1, Baa2, Baa3, Baa4
Ba1, Ba2, Ba3
B1, B2, B3
Caa1, Caa2, Caa3, Ca
Aktivbank AG is rated by Fitch. Long-term credit rating assigned to the bank by Fitch is A+ (high credit quality).
Protected Amount
up to 100,000 EUR
Guarantee Fund
Entschädigungseinrichtung deutscher Banken GmbH (EdB)
Covered Depositors
individuals
companies

Covered Accounts
all deposit accounts

Aktivbank AG participates in the deposit guarantee scheme of Germany. This deposit guarantee scheme applies to all deposit accounts made by individuals, companies and covers up to up to 100,000 EUR per bank per depositor. Aktivbank AG is a member of Entschädigungseinrichtung deutscher Banken GmbH (EdB) and makes its contributions into it.
Contacts
Herriotstraße 1, 60528, Frankfurt am Main, Germany
10 01 24
0 72 31 | 444 36 0
0 72 31 | 444 36 259
Aktivbank AG is headquartered in Frankfurt Am Main.