DVB Bank is a specialist in international transportation finance market, with the submarkets of shipping, aviation, offshore and land transport. DVB Bank provides a broad range of customised financial services, including structured asset lending, asset management, client accounts, risk distribution and loan participations, corporate finance, private equity.
International Transfers
SEPA Credit Transfers
SEPA Instant Transfers
SEPA Direct Debits
See Also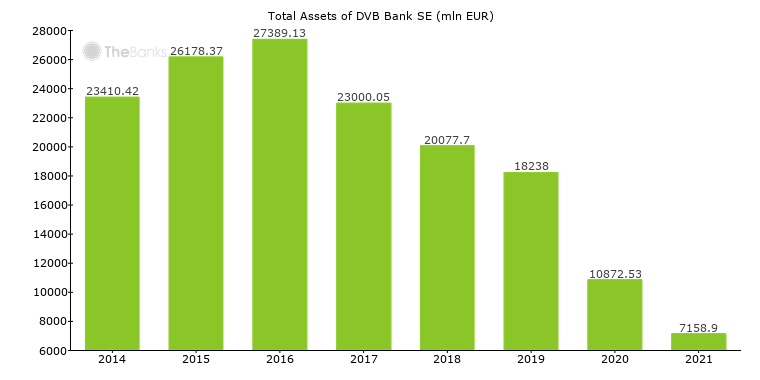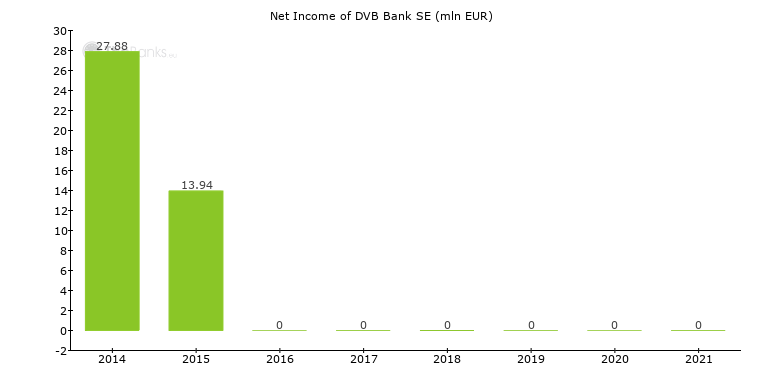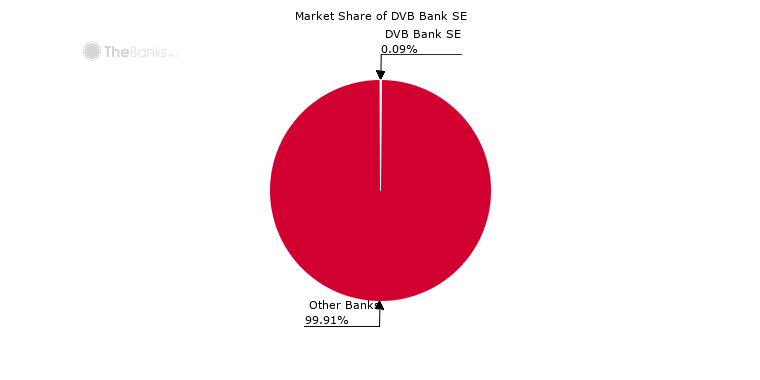 Total Assets (2018)
20,077.70 mln EUR (-12.71%)
Net Income (2018)
0.00 EUR
DVB Bank SE is the 44th largest bank in Germany in terms of total assets. In 2018 its total assets were 20 077,70 mln EUR, providing the bank with the market share of 0.28%. In 2018 the bank's net income was 0,00 EUR.
Fitch: AA-
AAA
AA+, AA, AA-
A+, A, A-
BBB+, BBB, BBB-
BB+, BB, BB-
B+, B, B-
CCC, CC, C, RD, D
Moodys: -
Aaa
Aa1, Aa2, Aa3
A1, A2, A3
Baa1, Baa2, Baa3, Baa4
Ba1, Ba2, Ba3
B1, B2, B3
Caa1, Caa2, Caa3, Ca
DVB Bank SE is rated by Fitch. Long-term credit rating assigned to the bank by Fitch is AA- (very high credit quality).
Guarantee Fund

Entschädigungseinrichtung deutscher Banken GmbH (EdB)
Protected Amount
up to 100,000 EUR
Eligible Depositors
individuals
companies

Covered Accounts
all deposit accounts

DVB Bank SE participates in the deposit guarantee scheme of Germany. This deposit guarantee scheme applies to all deposit accounts made by individuals, companies and covers up to up to 100,000 EUR per bank per depositor. DVB Bank SE is a member of Entschädigungseinrichtung deutscher Banken GmbH (EdB) and makes its contributions into it.
Member of Group

DZ Bank (Germany)
Contacts
Platz der Republik 6, 60325, Frankfurt am Main, Germany
11 05 32
DVB Bank SE is headquartered in Frankfurt Am Main.
Social Networks
DVB Bank SE has profiles at the following social networks: