ING-DiBa AG is a direct bank of ING Group (Netherlands) offering retail banking products and services. Being a direct bank, ING-DiBa AG doesn't have an expensive branch network, the resulting cost savings are passed on to the bank's customers which allows to offer fair conditions in all product areas. The savings and loan products of ING-DiBa AG are not complicated and can be opened and administered independently via the Internet, telephone or by postal letters.
Clients
Area Served
Austria
Italy
Germany
France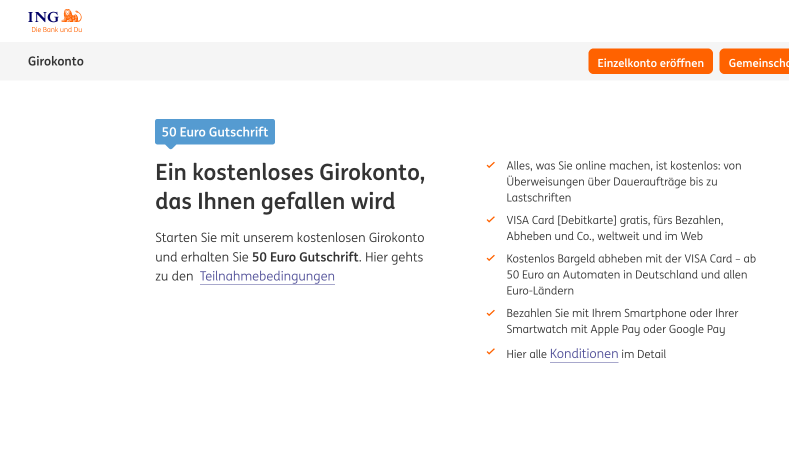 Becoming a client of ING-DiBa AG can be done in a few steps:
1.
Completely online
2.
Setup is completed within a few minutes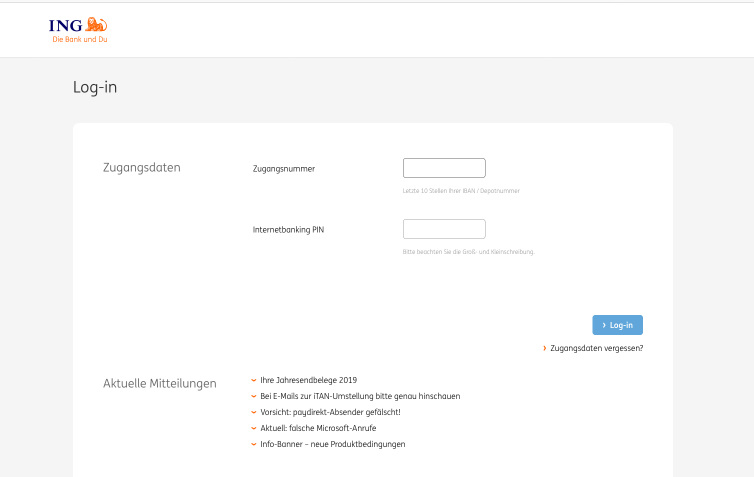 ING-DiBa AG delivers its products and services via direct (online) channels only, namely:

online banking

mobile app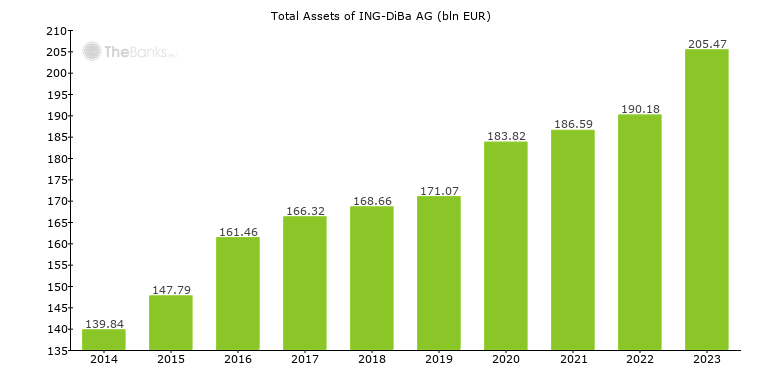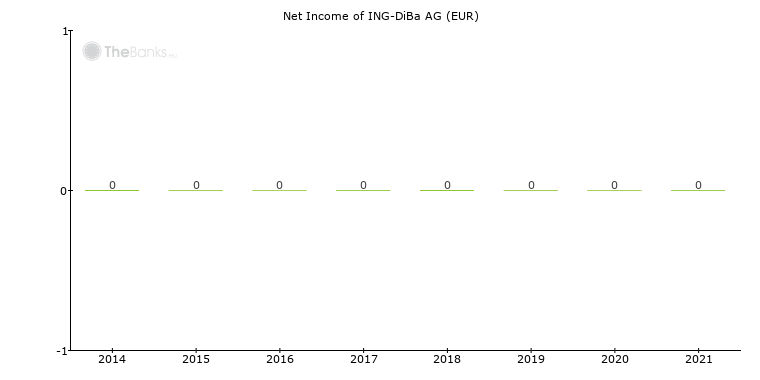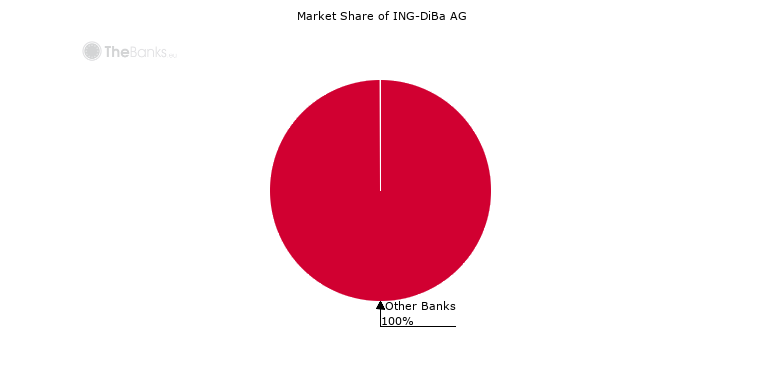 Total Assets (2018)
168.66 bln EUR

(+1.41%)
Net Income (2018)
0.00 EUR
ING-DiBa AG is the 8th largest bank in Germany in terms of total assets. In 2018 its total assets were 168,66 bln EUR, providing the bank with the market share of 2.37%. In 2018 the bank's net income was 0,00 EUR.
Fitch: -
AAA
AA+, AA, AA-
A+, A, A-
BBB+, BBB, BBB-
BB+, BB, BB-
B+, B, B-
CCC, CC, C, RD, D
Moodys: A2
Aaa
Aa1, Aa2, Aa3
A1, A2, A3
Baa1, Baa2, Baa3, Baa4
Ba1, Ba2, Ba3
B1, B2, B3
Caa1, Caa2, Caa3, Ca
ING-DiBa AG is rated by Moody's. Long-term credit rating assigned to the bank by Moody's is A2 (upper medium grade).
Protected Amount
up to 100,000 EUR
Guarantee Fund
Entschädigungseinrichtung deutscher Banken GmbH (EdB)
Covered Depositors
•
individuals
•
companies
Covered Accounts
•
all deposit accounts
ING-DiBa AG participates in the deposit guarantee scheme of Germany. This deposit guarantee scheme applies to all deposit accounts made by individuals, companies and covers up to up to 100,000 EUR per bank per depositor. ING-DiBa AG is a member of Entschädigungseinrichtung deutscher Banken GmbH (EdB) and makes its contributions into it.
Member of Group

ING Group (Netherlands)
Contacts
Theodor-Heuss-Allee 2, 60486, Frankfurt am Main, Germany
ING-DiBa AG is headquartered in Frankfurt Am Main.