LIGA Bank eG is a cooperative bank founded in 1917 by 34 Catholic priests. LIGA Bank eG uses customer deposits for the benefit of the ecclesial community. Above all, LIGA Bank eG finances social-charitable measures such as facilities for the disabled, old people's homes, kindergartens, schools or hospitals. LIGA Bank eG thus supports its clients' goals of preserving and strengthening Christian values.
Clients
natural persons
small- and medium-sized enterprises
companies
current accounts
debit cards
credit cards
savings accounts
time deposit accounts
pension plans
consumer loans
car loans
mortgage loans
trading accounts
International Transfers
SEPA Credit Transfers
SEPA Instant Transfers
SEPA Direct Debits
Becoming a client of LIGA Bank eG can be done in a few steps: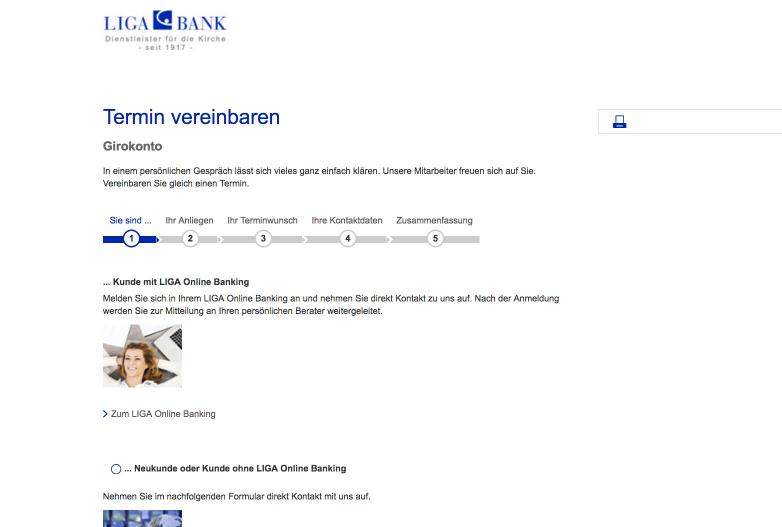 1.
Book an appointment
2.
Visit bank branch
LIGA Bank eG performs client's identity verification via branch visit.
LIGA Bank eG delivers its products and services through both direct and indirect channels, namely: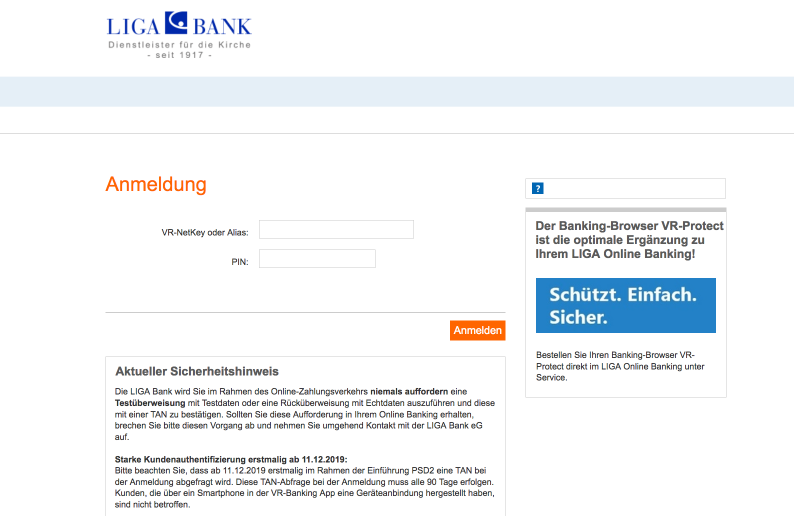 branch

online banking

mobile app

phone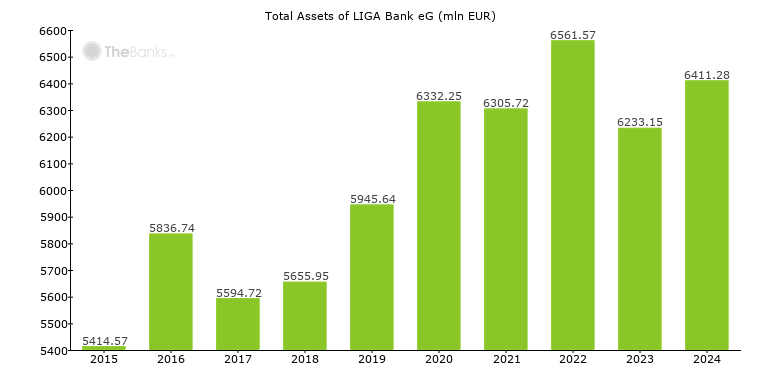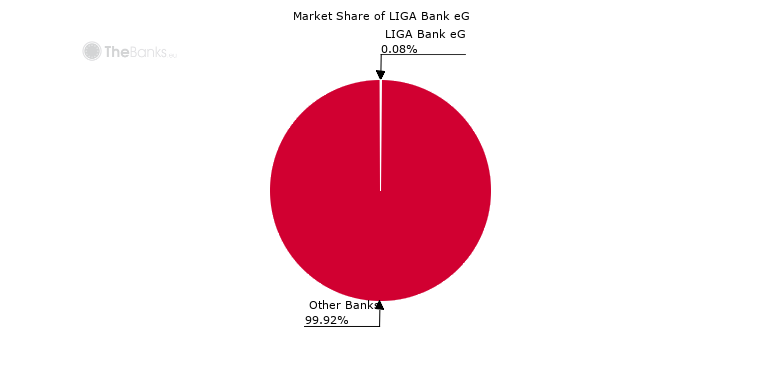 Total Assets (2019)
5,945.64 mln EUR (+5.12%)
In 2019 total assets of LIGA Bank eG were 5 945,64 mln EUR. LIGA Bank eG is the 20th largest cooperative bank in Germany (out of 839 cooperative banks) having market share of 0.61% amongst the banks of this category.
Fitch: AA-
AAA
AA+, AA, AA-
A+, A, A-
BBB+, BBB, BBB-
BB+, BB, BB-
B+, B, B-
CCC, CC, C, RD, D
Moodys: -
Aaa
Aa1, Aa2, Aa3
A1, A2, A3
Baa1, Baa2, Baa3, Baa4
Ba1, Ba2, Ba3
B1, B2, B3
Caa1, Caa2, Caa3, Ca
LIGA Bank eG is rated by Fitch. Long-term credit rating assigned to the bank by Fitch is AA- (very high credit quality).
Protected Amount
up to 100,000 EUR
Guarantee Fund
BVR Institutssicherung GmbH
Covered Depositors
individuals
companies

Covered Accounts
all deposit accounts

LIGA Bank eG participates in the deposit guarantee scheme of Germany. This deposit guarantee scheme applies to all deposit accounts made by individuals, companies and covers up to up to 100,000 EUR per bank per depositor. LIGA Bank eG is a member of BVR Institutssicherung GmbH and makes its contributions into it.
Contacts
Dr.-Theobald-Schrems-Str. 3, 93055, Regensburg, Germany
LIGA Bank eG is located in Regensburg.