Business Summary
Services
retail banking
corporate banking
leasing
securities services
Products
Area Served
Germany
Merkur Bank KGaA provides products and services in the areas of retail banking, corporate banking, leasing, securities services. The range of products offered by Merkur Bank KGaA includes current accounts, savings accounts, business loans, trading accounts.
Account Opening
Account Opening Procedure
submit online application

Opening an account with Merkur Bank KGaA can be done by performing the following steps: submit online application.
Ways to Bank
Business Channels

branch

online banking
Products and services offered by Merkur Bank KGaA are available at its branches and via its online banking system.
Products
Trading Accounts
Trading accounts are used to execute trade transactions involving buying and selling various financial instruments, for example, stocks, bonds, futures and options. Trading accounts can hold both cash and securities.
Trading accounts offered by Merkur Bank KGaA are shown in the table below.
Updated on 27 May 2020
DepotPlus

Sales Region
Germany
Annual Costs
0.00 EUR
Costs per Order
25.00 EUR
Trading Account Details
Traded Instruments
stocks
bonds
ETFs
funds
options
certificates
Stock Exchanges
XETRA
Frankfurt Stock Exchange
Trading Account Features
Major world stock exchanges
Most popular trade instruments
Available to German residents
No annual costs
Germany: This product is offered to German residents only. When clicking on the product link you will be redirected to the product page in German.
Investor Compensation. Trading accounts made with Merkur Bank KGaA are covered by investor compensation scheme of Germany up to 20,000 EUR per investor.

See Also
Similar Banks

Mercedes-Benz Bank AG
vehicle financing for Daimler brands

Merck Finck Privatbankiers AG
asset and wealth management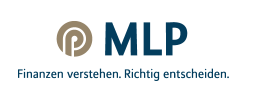 MLP Banking AG
retail banking, wealth management

MMV Bank GmbH
leasing solutions

Münsterländische Bank Thie & Co. KG
wealth management
Banking Products in Germany
See Also
Related Articles