Business Summary
Services
retail banking
corporate banking
Products
Area Served
Germany
Greensill Bank AG provides products and services in the areas of retail banking, corporate banking. Greensill Bank AG offers a range of products including time deposit accounts (0.02 - 1.15 %), installment loans, business loans, trade finance.
Products
Time Deposit Accounts
Time deposits accounts are interest-bearing deposit accounts offering higher interest rates than savings accounts. However the money deposited to such account cannot be withdrawn for a specified period of time (term).
Greensill Bank AG offers the following time deposit accounts.
Updated on 30 October 2020
Germany: This product is offered to German residents only. When clicking on the product link you will be redirected to the product page in German.
Deposit Guarantee. Time deposit accounts made with Greensill Bank AG are covered by deposit guarantee scheme of Germany up to 100,000 EUR per depositor.
Withholding Tax. Interest income gained on time deposit accounts by non-residents of Germany is not taxed. Interest gained on time deposit accounts by residents of Germany is taxed at 26.00% rate. When the interest is paid, this tax is automatically withhold by Greensill Bank AG from the time deposit account.

See Also
Similar Banks

GEFA BANK GmbH
vehicle financing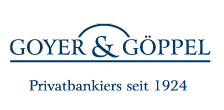 Goyer & Göppel KG
asset management

GRENKE BANK AG
business banking

Hamburgische Investitions- und Förderbank
regional development banking

Hanseatic Bank GmbH & Co KG
retail banking, real estate financing
Banking Products in Germany
See Also
Related Articles