North Channel Bank GmbH & Co. KG was founded in 1924 in Berlin as a privately owned bank Bankhaus Oswald Kruber. In 2009, Bankhaus Oswald Kruber was acquired by a group of North American investors with expertise in the US Life Settlement sector and renamed to North Channel Bank. North Channel Bank provides financing and investments in US Life Settlements, structured finance especially in the renewable energies sector, and consulting services.
Services
•
renewable energy financing
Clients
Area Served
Germany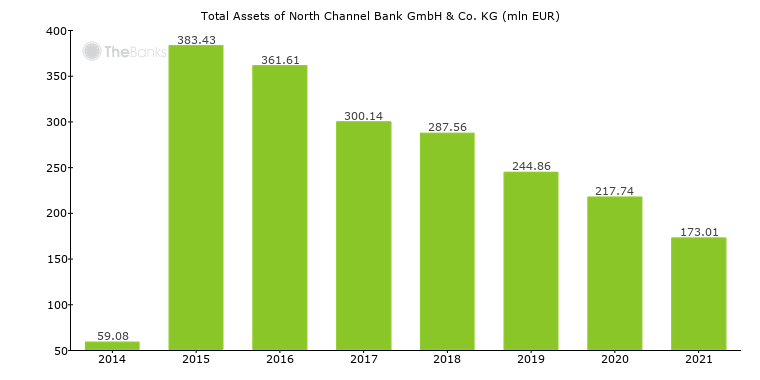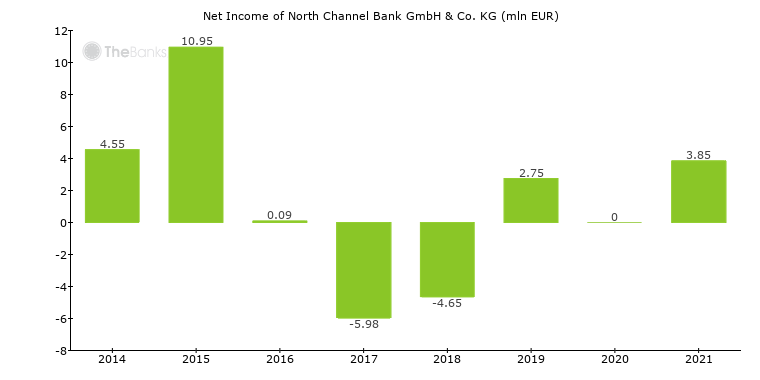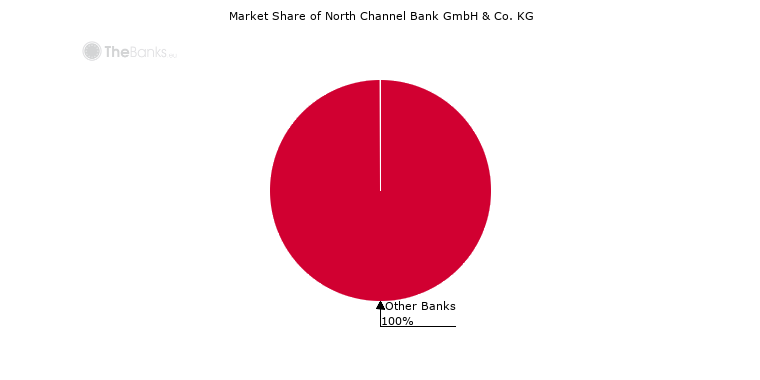 Total Assets (2017)
300.14 mln EUR

(-17.00%)
Net Income (2017)
-5,978,582.45 EUR
North Channel Bank GmbH & Co. KG is the 1118th largest bank in Germany in terms of total assets. In 2017 its total assets were 300,14 mln EUR, providing the bank with the market share of 0.00%. In 2017 the bank's net income was -5,98 mln EUR.
Protected Amount
up to 100,000 EUR
Guarantee Fund
Entschädigungseinrichtung deutscher Banken GmbH (EdB)
Covered Depositors
•
individuals
•
companies
Covered Accounts
•
all deposit accounts
North Channel Bank GmbH & Co. KG participates in the deposit guarantee scheme of Germany. This scheme covers accounts up to 100,000 EUR per bank per depositor.
Contacts
Erthalstraße 1 (Bonifatiusturm B), 55118, Mainz a Rhein, Germany
North Channel Bank GmbH & Co. KG is headquartered in Mainz A Rhein.