OYAK ANKER Bank was established in 1958 in Koblenz as ATB Bank. In 1989 the bank was renamed to Anker Bank. In 1996 the bank was acquired by OYAK Bank and and since 2004 is a 100% subsidiary of OYAK Group, pension fund of Turkish Armed Forces. OYAK ANKER Bank offers a broad range of investment and lending products to private and business customers.
Services
Area Served
Germany
•
working capital financing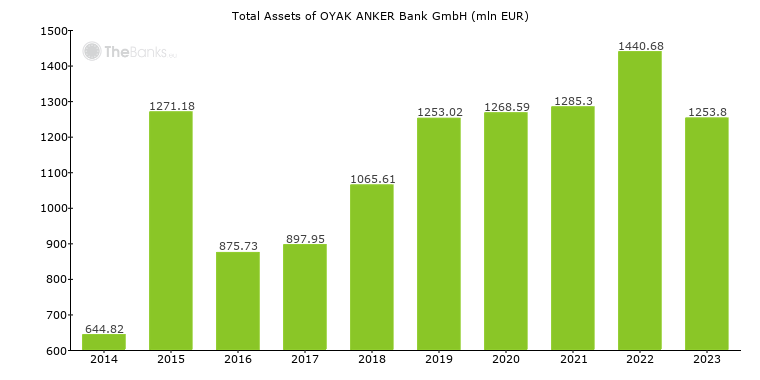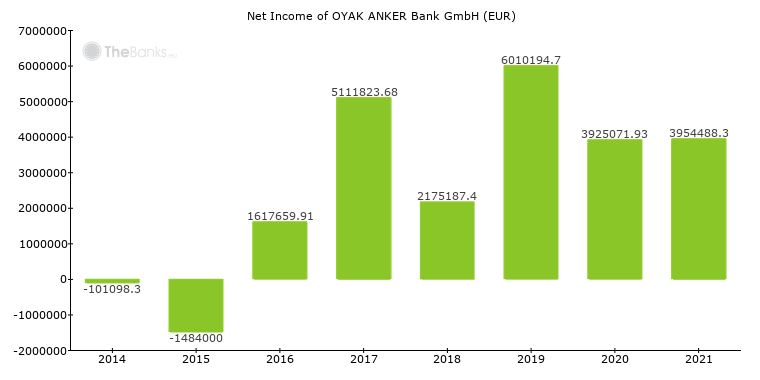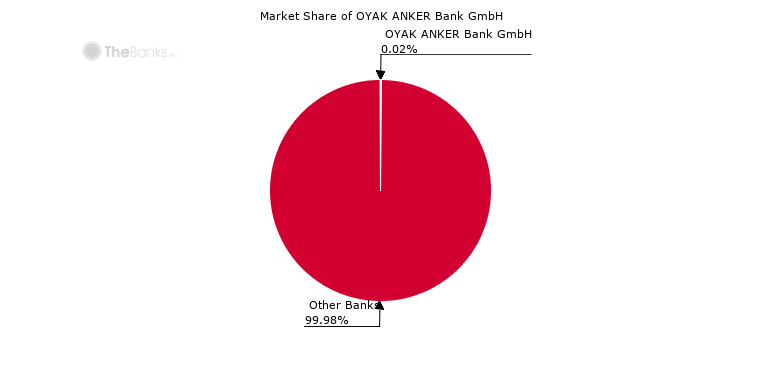 Total Assets (2017)
897.95 mln EUR

(+2.54%)
Net Income (2017)
5.11 mln EUR

(+216.00%)
OYAK ANKER Bank GmbH is the 726th largest bank in Germany in terms of total assets. In 2017 its total assets were 897,95 mln EUR, providing the bank with the market share of 0.01%. In 2017 the bank's net income was 5,11 mln EUR.
Protected Amount
up to 100,000 EUR
Guarantee Fund
Entschädigungseinrichtung deutscher Banken GmbH (EdB)
Covered Depositors
•
individuals
•
companies
Covered Accounts
•
all deposit accounts
OYAK ANKER Bank GmbH participates in the deposit guarantee scheme of Germany. This scheme covers accounts up to 100,000 EUR per bank per depositor.
Contacts
Lyoner Straße 9, 60528, Frankfurt am Main, Germany
OYAK ANKER Bank GmbH is headquartered in Frankfurt Am Main.