UmweltBank is an ecological bank we focused on its key goal: to encourage as many environmental projects as possible. UmweltBank is committed to the preservation of our natural resources, in particular clear water, clean air and healthy environment. UmweltBank provides funding to the projects in the areas of solar energy, wind and hydro power, cogeneration, low-energy design, eco-friendly production, organic farming and recycling.
savings accounts
time deposit accounts
children savings accounts
investment funds
housing savings
insurance
International Transfers
SEPA Credit Transfers
SEPA Instant Transfers
SEPA Direct Debits
Becoming a client of UmweltBank AG can be done in a few steps: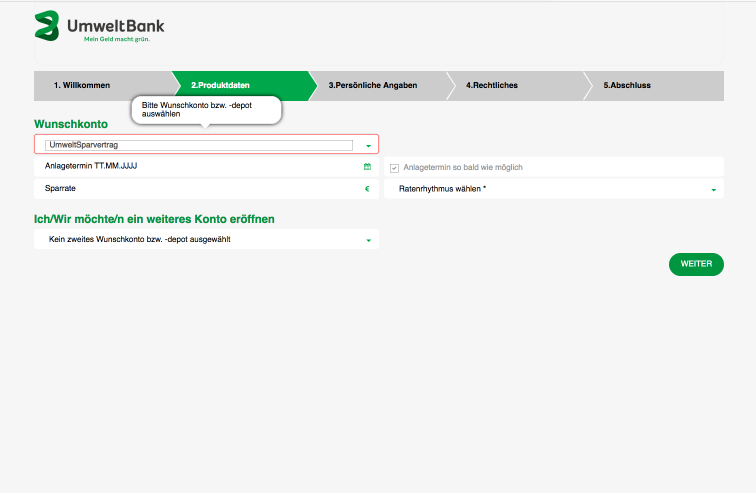 1.
Submit online application
UmweltBank AG delivers its products and services through both direct and indirect channels, namely: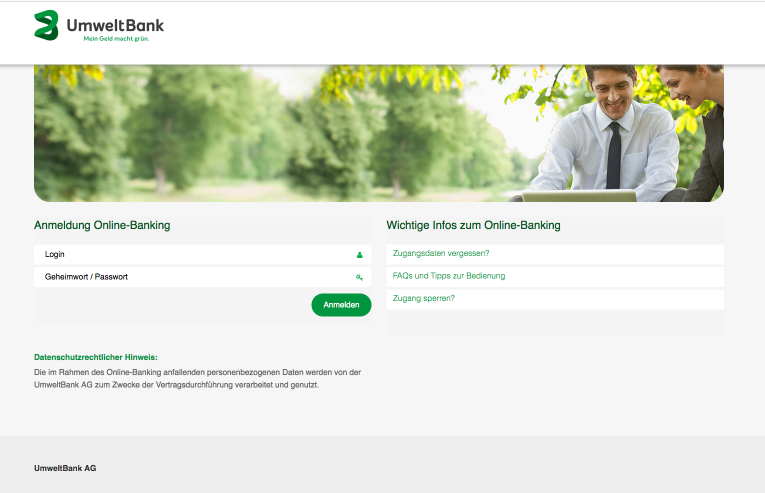 branch

online banking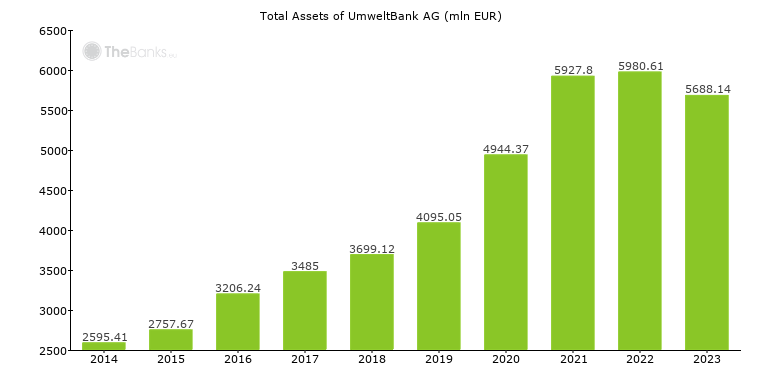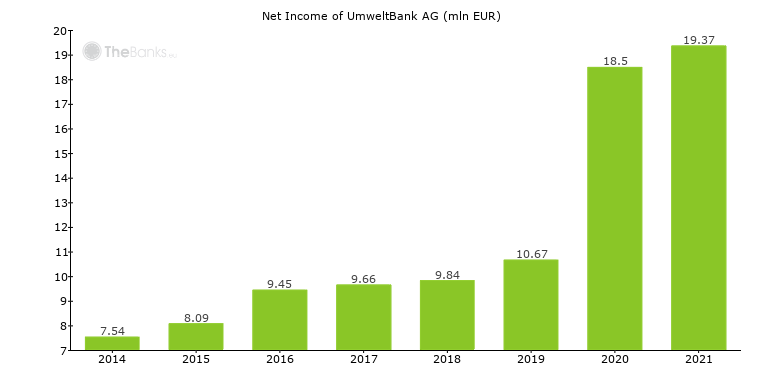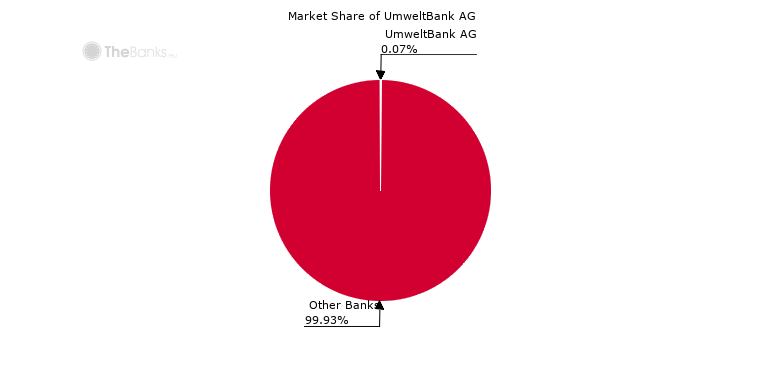 Total Assets (2018)
3,699.12 mln EUR (+6.14%)
Net Income (2018)
9.84 mln EUR (+1.81%)
UmweltBank AG is the 226th largest bank in Germany in terms of total assets. In 2018 its total assets were 3 699,12 mln EUR, providing the bank with the market share of 0.05%. In 2018 the bank's net income was 9,84 mln EUR.
Protected Amount
up to 100,000 EUR
Guarantee Fund
Entschädigungseinrichtung deutscher Banken GmbH (EdB)
Covered Depositors
individuals
companies

Covered Accounts
all deposit accounts

UmweltBank AG participates in the deposit guarantee scheme of Germany. This deposit guarantee scheme applies to all deposit accounts made by individuals, companies and covers up to up to 100,000 EUR per bank per depositor. UmweltBank AG is a member of Entschädigungseinrichtung deutscher Banken GmbH (EdB) and makes its contributions into it.
Contacts
Laufertorgraben 6, 90489, Nürnberg, Germany
UmweltBank AG is headquartered in Nürnberg.
Social Networks
UmweltBank AG has profiles at the following social networks: