Established in 1949, Weberbank is a German private bank specializing in asset and wealth management, investment counseling, taxes and auccession planning, family office services, real estate investments. Weberbank also provides retail banking products and services, including current account and credit cards, deposit accounts, real estate financing, and lombard loans for its custodian customers.
International Transfers
SEPA Credit Transfers
SEPA Instant Transfers
SEPA Direct Debits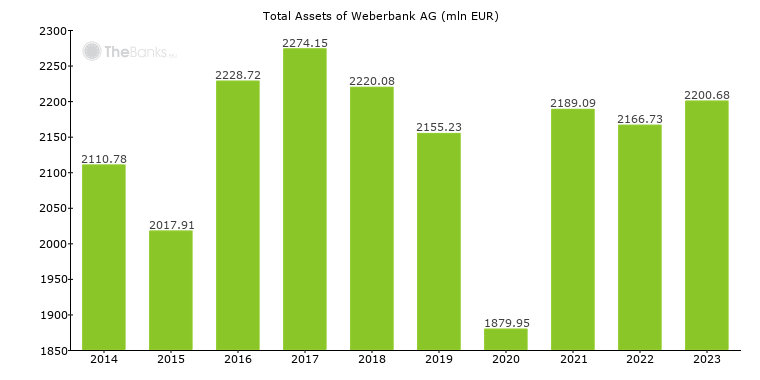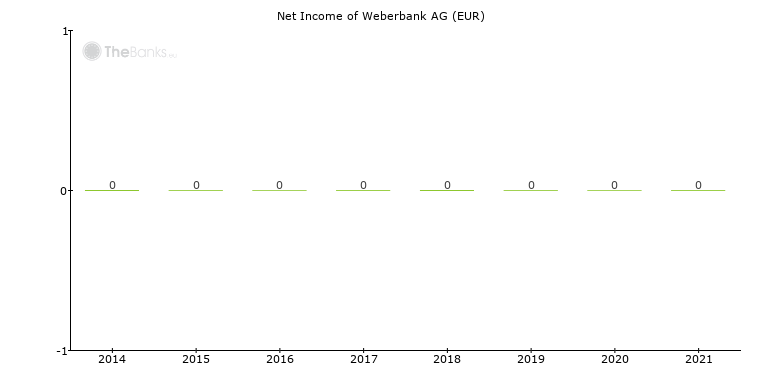 Total Assets (2014)
2,110.78 mln EUR
Net Income (2014)
0.00 EUR
In 2014 total assets of Weberbank AG were 2 110,78 mln EUR. In 2014 the bank's net income was 0,00 EUR.
Protected Amount
up to 100,000 EUR
Guarantee Fund
Entschädigungseinrichtung deutscher Banken GmbH (EdB)
Covered Depositors
individuals
companies

Covered Accounts
all deposit accounts

Weberbank AG participates in the deposit guarantee scheme of Germany. This deposit guarantee scheme applies to all deposit accounts made by individuals, companies and covers up to up to 100,000 EUR per bank per depositor. Weberbank AG is a member of Entschädigungseinrichtung deutscher Banken GmbH (EdB) and makes its contributions into it.
Contacts
Hohenzollerndamm 134, 14199, Berlin, Germany
Weberbank AG is headquartered in Berlin.
Social Networks
Weberbank AG has profiles at the following social networks: