PenSam is a labour market pension fund managing occupational pension schemes for people within eldercare, cleaning, technical service and pedagogical care in Danish municipalities, regions and private companies. PenSam Bank an internet based bank offering retail banking and insurance products as well as pension schemes to private individuals.
Clients
Area Served
Denmark
current accounts
debit cards
credit cards
salary accounts
savings accounts
time deposit accounts
children deposit accounts
pension accounts
consumer loans
car loans
Card Providers

International Transfers
SEPA Credit Transfers
SEPA Instant Transfers
SEPA Direct Debits
See Also
Becoming a client of PENSAM BANK A/S can be done in a few steps:
1.
Get a callback from the bank
2.
Account is ready within a few minutes
Due to regulatory requirements PENSAM BANK A/S performs KYC/AML checks when establishing business relationships with a new client. While onboarding a private individual PENSAM BANK A/S will ask him/her to provide the following documents: passport; proof of address. For corporate clients PENSAM BANK A/S will ask to provide corporate documentation as well as information about controlling persons. PENSAM BANK A/S may request additional documentation or information depending on the case. Account opening procedure is usually completed within a few minutes.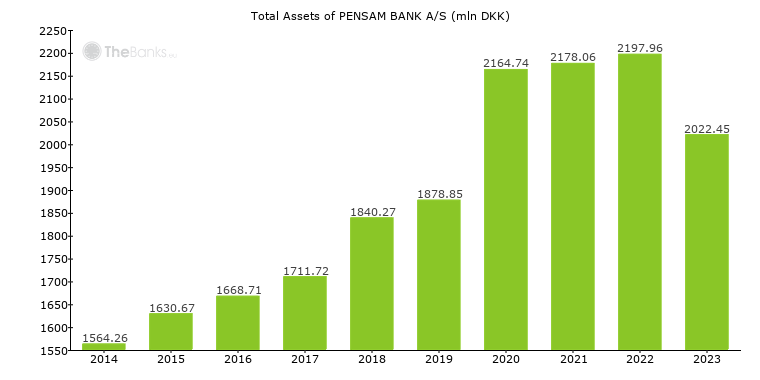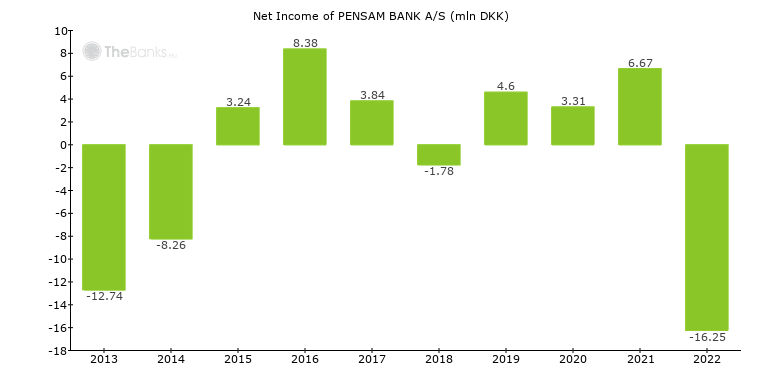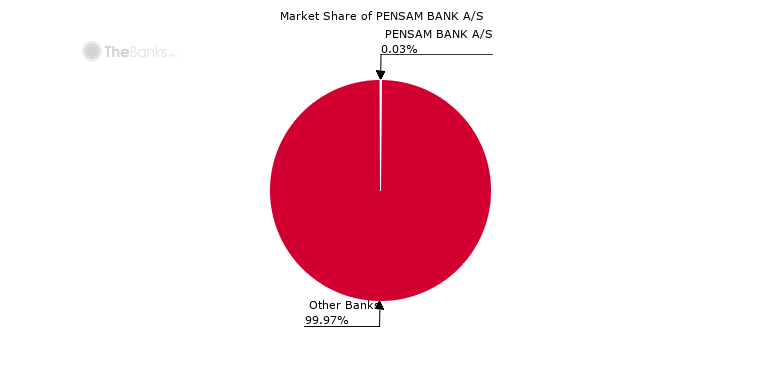 Total Assets (2019)
1,878.85 mln DKK (+2.10%)
Net Income (2019)
4.60 mln DKK
PENSAM BANK A/S is the 46th largest bank in Denmark in terms of total assets. In 2019 its total assets were 1 878,85 mln DKK, providing the bank with the market share of 0.02%. In 2019 the bank's net income was 4,60 mln DKK.
Guarantee Fund
Finansiel Stabilitet
Protected Amount
up to 100,000 EUR
Eligible Depositors
natural persons
legal entities

Covered Accounts
cash deposits

PENSAM BANK A/S participates in the deposit guarantee scheme of Denmark. This deposit guarantee scheme applies to cash deposits made by natural persons, legal entities and covers up to up to 100,000 EUR per bank per depositor. PENSAM BANK A/S is a member of Finansiel Stabilitet and makes its contributions into it.
Contacts
Jørgen Knudsens Vej 2, 3520, Farum, Denmark
282
PENSAM BANK A/S is headquartered in Farum.
Social Networks
PENSAM BANK A/S has profiles at the following social networks: