Saxo Bank is a privately-owned Danish bank, established in 1992. In 1998 Saxo Bank launched one of the first online trading platforms, making professional-grade tools and multi-asset market access available to everyone. Saxo Bank is a global service provider, operating in different countries via its branches and subsidiaries. Saxo Bank specializes in providing online investment and trading services, allowing individuals, banks and brokers to trade dorex, CFDs, stocks, futures, options and other derivatives via its trading platforms online.
online investments
online trading services
Clients
private individuals
companies
Area Served

Worldwide
trading accounts
corporate accounts
International Transfers
SEPA Credit Transfers
SEPA Instant Transfers
SEPA Direct Debits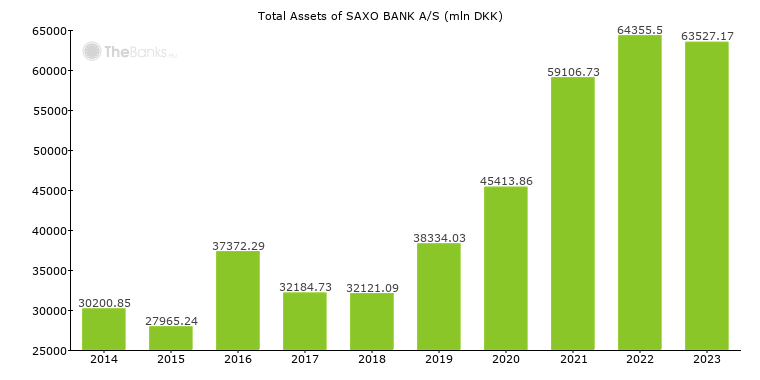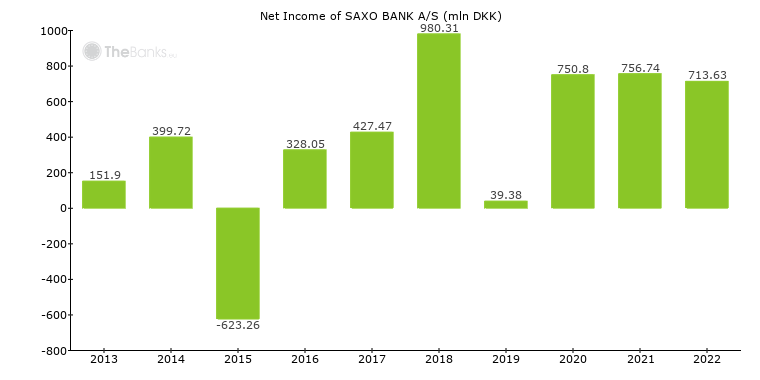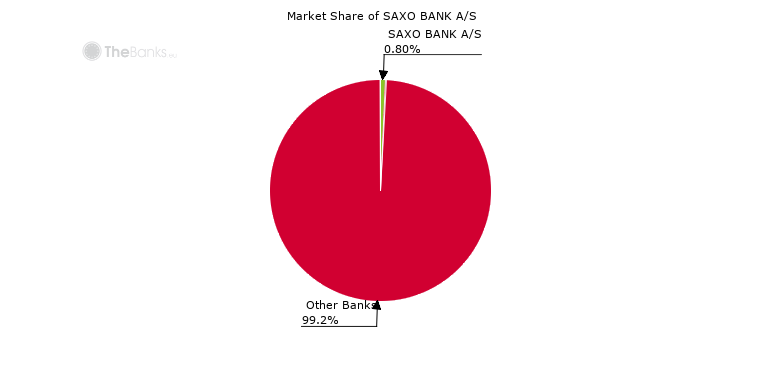 Total Assets (2018)
32,121.09 mln DKK (-0.20%)
Net Income (2018)
980.31 mln DKK (+129.33%)
SAXO BANK A/S is the 14th largest bank in Denmark in terms of total assets. In 2018 its total assets were 32 121,09 mln DKK, providing the bank with the market share of 0.44%. In 2018 the bank's net income was 980,31 mln DKK.
Protected Amount
up to 100,000 EUR
Guarantee Fund
Finansiel Stabilitet
Covered Depositors
natural persons
legal entities

Covered Accounts
cash deposits

SAXO BANK A/S participates in the deposit guarantee scheme of Denmark. This deposit guarantee scheme applies to cash deposits made by natural persons, legal entities and covers up to up to 100,000 EUR per bank per depositor. SAXO BANK A/S is a member of Finansiel Stabilitet and makes its contributions into it.
Contacts
Philip Heymans Alle 15, 2900, Hellerup, Denmark
SAXO BANK A/S is headquartered in Hellerup.
Social Networks
SAXO BANK A/S has profiles at the following social networks: