AS Versobank was founded in October 1999. Versobank offers retail banking products and services to natural persons and legal entities residents of Estonia. Debit and credit cards are also offered to non-residents. On March 29, 2018 the European Central Bank (ECB) has revoked the authorisation of AS Versobank to operate as a credit institution following the request of Financial Inspection of Estonia due to its failure to eliminate severe breaches of legal requirements to prevent money laundering and combating terrorism financing.
retail banking
corporate banking
securities services
current accounts
credit cards
debit cards
savings accounts
time deposit accounts
consumer loans
car loans
mortgage loans
trading accounts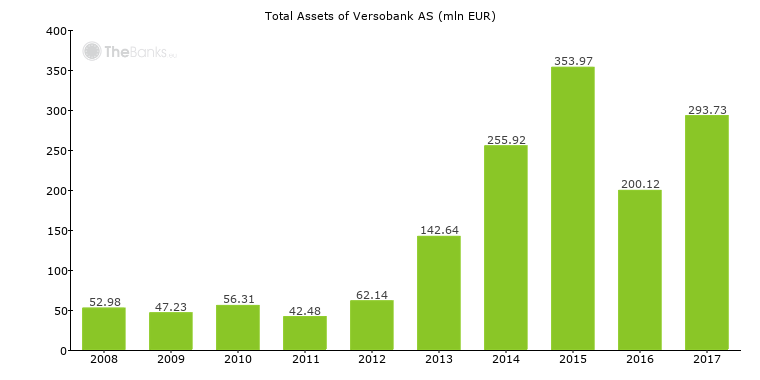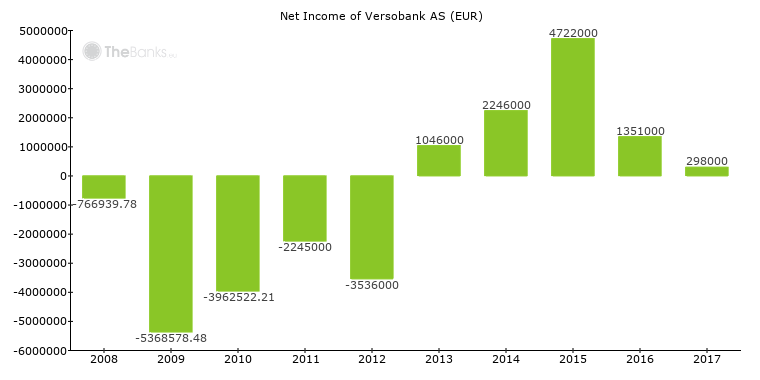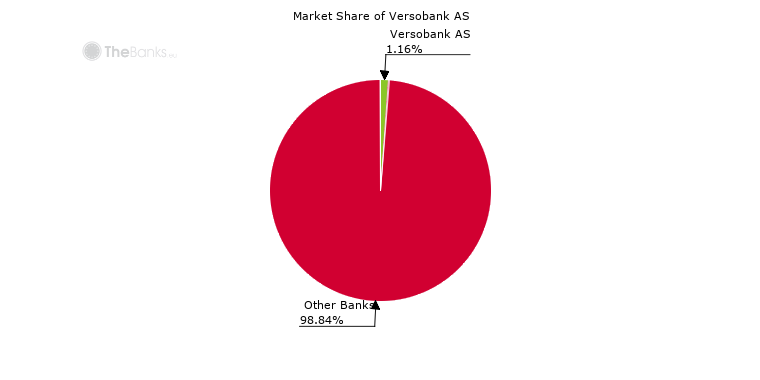 Total Assets (2017)
293.73 mln EUR (+46.78%)
Net Income (2017)
298,000.00 EUR (-77.94%)
Versobank AS was the 9th largest bank in Estonia in terms of total assets. In 2017 its total assets were 293,73 mln EUR, providing the bank with the market share of 1.16%. In 2017 the bank's net income was 298 000,00 EUR.
Protected Amount
up to 100,000 EUR
Guarantee Fund
Guarantee Fund of Estonia
Covered Depositors
natural persons (Estonian and foreign)
legal entities (Estonian and foreign)

Covered Accounts
current accounts
demand deposits
term deposits

Versobank AS participates in the deposit guarantee scheme of Estonia. This deposit guarantee scheme applies to current accounts, demand deposits, term deposits made by natural persons (Estonian and foreign), legal entities (Estonian and foreign) and covers up to up to 100,000 EUR per bank per depositor. Versobank AS is a member of Guarantee Fund of Estonia and makes its contributions into it.
Contacts
Hallivanamehe tn 4, 11317, Tallinn, Estonia
+372 680 2500
+372 680 2501
Versobank AS was headquartered in Tallinn.
Social Networks
Versobank AS has profiles at the following social networks: