Bigbank AS was established in 1992. Bigbank specialises in providing term deposits and consumer loans to Estonian residents both natural persons and legal entities. Bigbank is focused on the existing client segment and uses personal approach to address client needs.
Clients
domestic natural persons
local legal entities
Area Served
Estonia
time deposit accounts
consumer loans
Becoming a client of Bigbank AS can be done in a few steps:
1.
Visit bank branch
Bigbank AS delivers its products and services through both direct and indirect channels, namely:

branch

online banking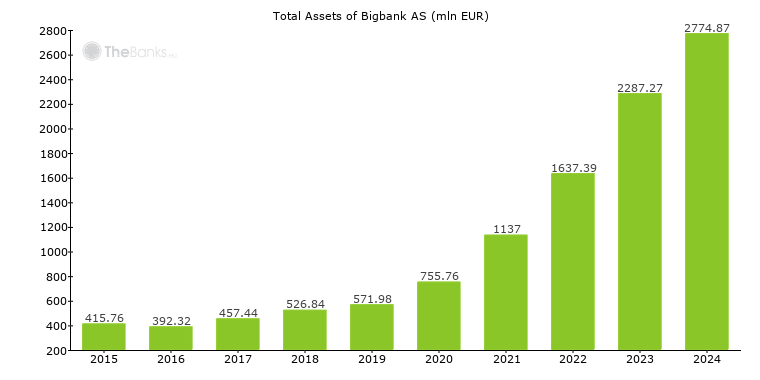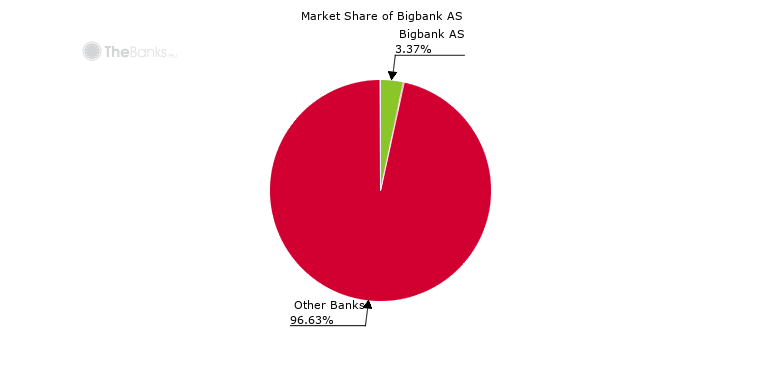 Total Assets (2018)
526.84 mln EUR (+15.17%)
Net Income (2018)
17.70 mln EUR (+3.37%)
Bigbank AS is the 7th largest bank in Estonia in terms of total assets. In 2018 its total assets were 526,84 mln EUR, providing the bank with the market share of 2.02%. In 2018 the bank's net income was 17,70 mln EUR.
Protected Amount
up to 100,000 EUR
Guarantee Fund
Guarantee Fund of Estonia
Covered Depositors
natural persons (Estonian and foreign)
legal entities (Estonian and foreign)

Covered Accounts
current accounts
demand deposits
term deposits

Bigbank AS participates in the deposit guarantee scheme of Estonia. This deposit guarantee scheme applies to current accounts, demand deposits, term deposits made by natural persons (Estonian and foreign), legal entities (Estonian and foreign) and covers up to up to 100,000 EUR per bank per depositor. Bigbank AS is a member of Guarantee Fund of Estonia and makes its contributions into it.
Contacts
Riia tn 2, 51004, Tartu linn, Estonia
+372 737 7570
+372 737 7582
Bigbank AS is headquartered in Tartu Linn.