Initially established in 1975 in Paris as Banque Intercontinentale Arabe, the bank changed its name in 2005 to Banque BIA. Banque BIA has an objective to strengthen and develop economic and financial relations between France and the Arab countries. Banque BIA provides individual, corporate and correspondent accounts.
International Transfers
SEPA Credit Transfers
SEPA Instant Transfers
SEPA Direct Debits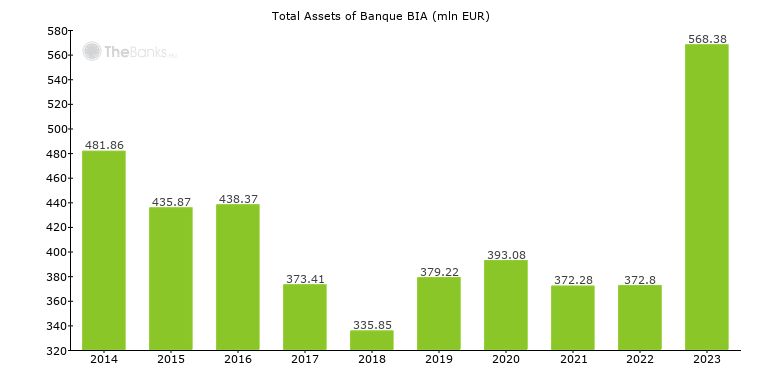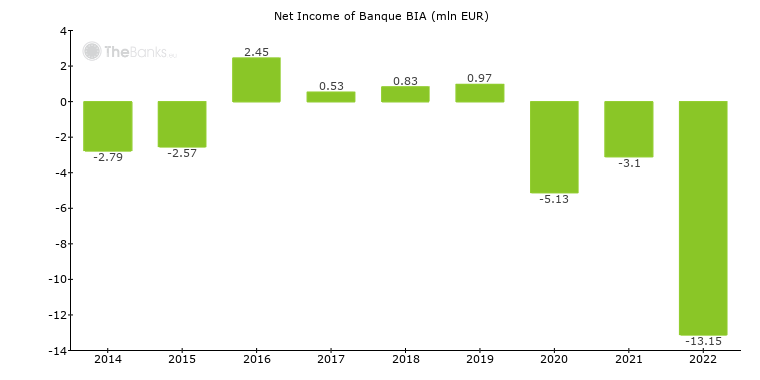 Total Assets (2018)
335.85 mln EUR (-10.06%)
Net Income (2018)
831,000.00 EUR (+57.98%)
In 2018 total assets of Banque BIA were 335,85 mln EUR. In 2018 the bank's net income was 831 000,00 EUR.
Protected Amount
up to 100,000 EUR
Guarantee Fund
Fonds de Garantie des Dépôts et de Résolution (FGDR)
Covered Depositors
natural persons
legal entities

Covered Accounts
all deposit accounts

Banque BIA participates in the deposit guarantee scheme of France. This deposit guarantee scheme applies to all deposit accounts made by natural persons, legal entities and covers up to up to 100,000 EUR per bank per depositor. Banque BIA is a member of Fonds de Garantie des Dépôts et de Résolution (FGDR) and makes its contributions into it.
Contacts
67 AVENUE FRANKLIN DELANO ROOSEVELT, 75008, PARIS 08, France
Banque BIA is headquartered in PARIS 08.