ING Direct NV is a direct bank of ING Group (Netherlands) offering retail banking products and services. Being a direct bank, ING Direct NV doesn't have an expensive branch network, the resulting cost savings are passed on to the bank's customers which allows to offer fair conditions in all product areas. The savings and loan products of ING Direct NV are not complicated and can be opened and administered independently via the Internet, telephone or by postal letters.
Bank Category
Branches of foreign banks
Clients
natural persons
business entities
Area Served
Austria
Italy
Germany
France
current accounts
debit cards
credit cards
savings accounts
time deposit accounts
mortgage loans
investment funds
insurance
International Transfers
SEPA Credit Transfers
SEPA Instant Transfers
SEPA Direct Debits
Becoming a client of ING Direct NV can be done in a few steps: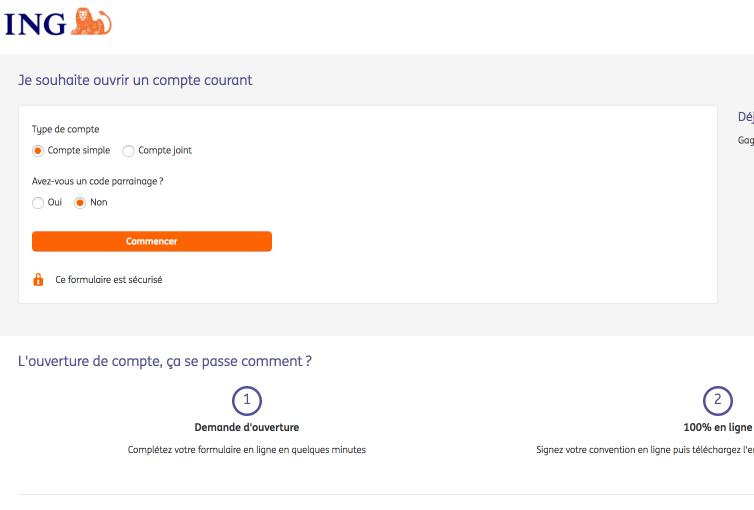 1.
Completely online
2.
Account is ready within a few minutes
Account opening procedure is usually completed within a few minutes.
ING Direct NV delivers its products and services via direct (online) channels only, namely:

online banking

mobile app
Protected Amount
up to 100,000 EUR
Guarantee Fund
Deposit Guarantee Fund (DGF)
Covered Depositors
private individuals
legal entities

Covered Accounts
current accounts
savings accounts
term deposits

ING Direct NV participates in the deposit guarantee scheme of the Netherlands. This deposit guarantee scheme applies to current accounts, savings accounts, term deposits made by private individuals, legal entities and covers up to up to 100,000 EUR per bank per depositor. ING Direct NV is a member of Deposit Guarantee Fund (DGF) and makes its contributions into it.
Member of Group

ING Group (Netherlands)
Contacts
40 avenue des Terroirs de France Immeuble Lumière, 75611, PARIS CEDEX 12, France
ING Direct NV is located in PARIS CEDEX 12.
Social Networks
ING Direct NV has profiles at the following social networks: