Established in 2006, Monabanq is a French online bank, providing a broad range of retail banking products and services (current accounts, payment cards, consumer loans, savings accounts) as well as insurance and online brokerage. Monabanq has special offers for young people and self-employed professionals. In 2014 Monabanq became the first online bank to open a current account without any income requirement. Monabanq is a member of Crédit Mutuel - CIC Group.
retail banking
insurance
online brokerage
Clients
Area Served
France
current accounts
payment cards
savings accounts
time deposit accounts
consumer loans
trading accounts
International Transfers
SEPA Credit Transfers
SEPA Instant Transfers
SEPA Direct Debits
Becoming a client of Monabanq. can be done in a few steps: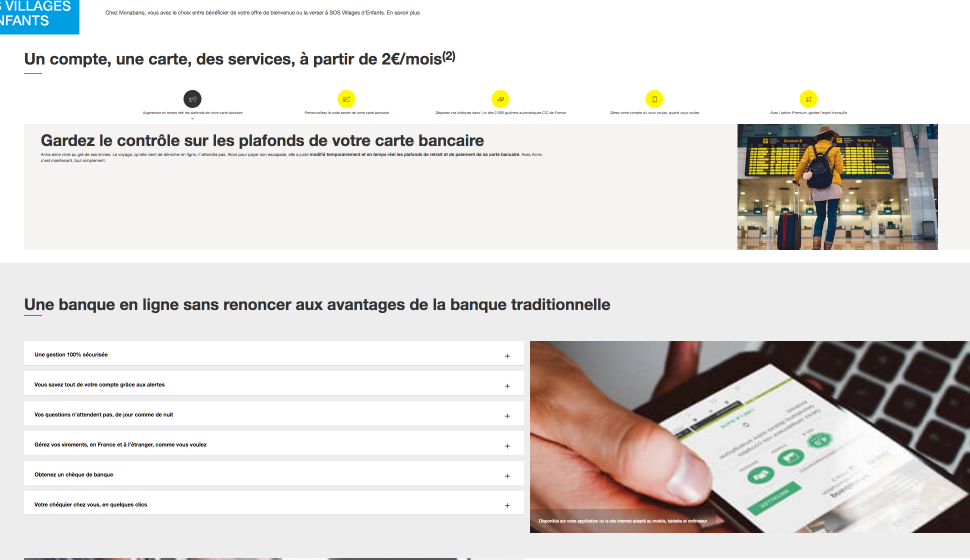 1.
Completely online
2.
Account is ready within a few minutes
Account opening procedure is usually completed within a few minutes.
Monabanq. delivers its products and services via direct (online) channels only, namely:

online banking

mobile app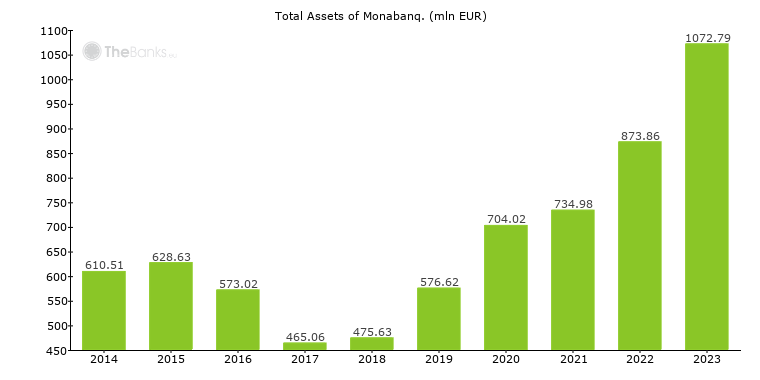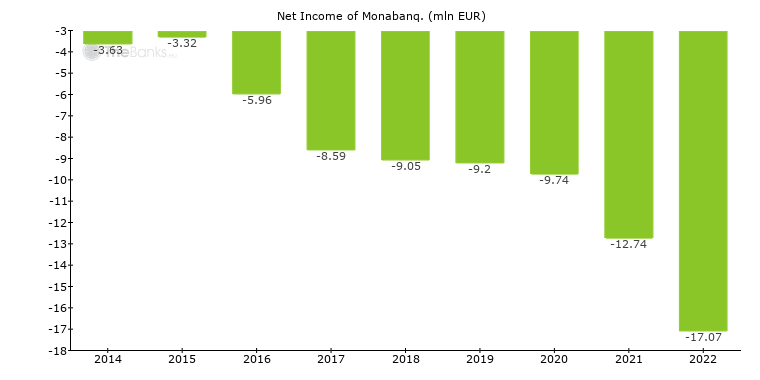 Total Assets (2018)
475.63 mln EUR (+2.27%)
Net Income (2018)
-9,050,000.00 EUR (+5.40%)
In 2018 total assets of Monabanq. were 475,63 mln EUR. In 2018 the bank's net income was -9,05 mln EUR.
Protected Amount
up to 100,000 EUR
Guarantee Fund
Fonds de Garantie des Dépôts et de Résolution (FGDR)
Covered Depositors
natural persons
legal entities

Covered Accounts
all deposit accounts

Monabanq. participates in the deposit guarantee scheme of France. This deposit guarantee scheme applies to all deposit accounts made by natural persons, legal entities and covers up to up to 100,000 EUR per bank per depositor. Monabanq. is a member of Fonds de Garantie des Dépôts et de Résolution (FGDR) and makes its contributions into it.
Member of Group

Crédit Mutuel (France)
Contacts
PARC DE LA HAUTE BORNE 61 AVENUE HALLEY, 59650, VILLENEUVE D ASCQ, France
Monabanq. is headquartered in VILLENEUVE D ASCQ.
Social Networks
Monabanq. has profiles at the following social networks: