Established in 2006, Monabanq is a French online bank, providing a broad range of retail banking products and services (current accounts, payment cards, consumer loans, savings accounts) as well as insurance and online brokerage. Monabanq has special offers for young people and self-employed professionals. In 2014 Monabanq became the first online bank to open a current account without any income requirement. Monabanq is a member of Crédit Mutuel - CIC Group.
Services
Clients
Area Served
France
•
completely online
•
within a few minutes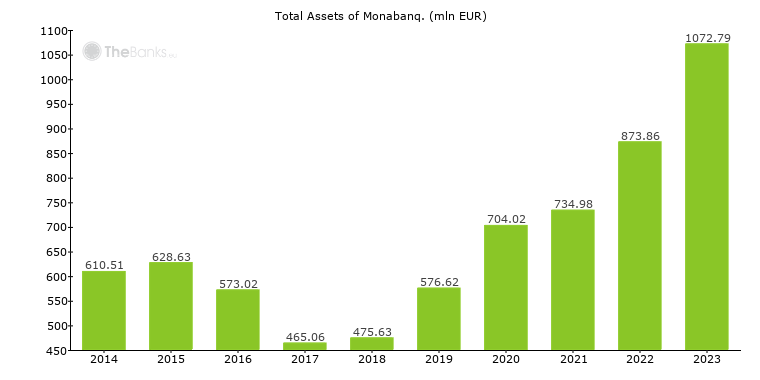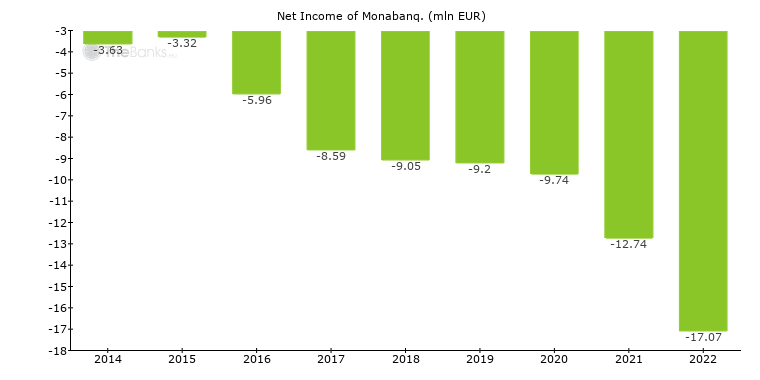 Total Assets (2018)
475.63 mln EUR

(+2.27%)
Net Income (2018)
-9,050,000.00 EUR

(+5.40%)
In 2018 total assets of Monabanq. were 475,63 mln EUR. In 2018 the bank's net income was -9,05 mln EUR.
Monabanq. participates in the deposit guarantee scheme of France. This scheme covers accounts up to 100,000 EUR per bank per depositor.
Member of Group

Crédit Mutuel (France)
Contacts
PARC DE LA HAUTE BORNE 61 AVENUE HALLEY, 59650, VILLENEUVE D ASCQ, France
Monabanq. is headquartered in VILLENEUVE D ASCQ.