BPCE Lease (fr: BPCE Bail) is Groupe BPCE's equipment and real-estate lease specialist. BPCE Lease provides lease-financing solutions for companies of all sizes and sets out to serve and advise its customers with a view to offering them tailored solutions within the framework of a long-term commitment. BPCE Lease also provides a range of vehicle leasing solutions aimed at individual customers. Until April 1 2019 BPCE Lease was operating as Natixis Lease.
International Transfers
SEPA Credit Transfers
SEPA Instant Transfers
SEPA Direct Debits
See Also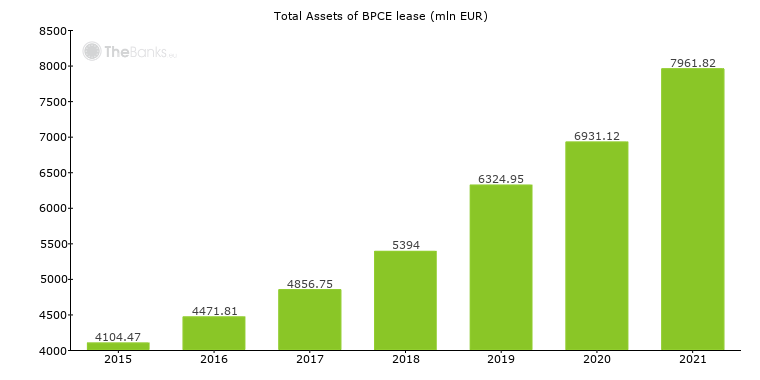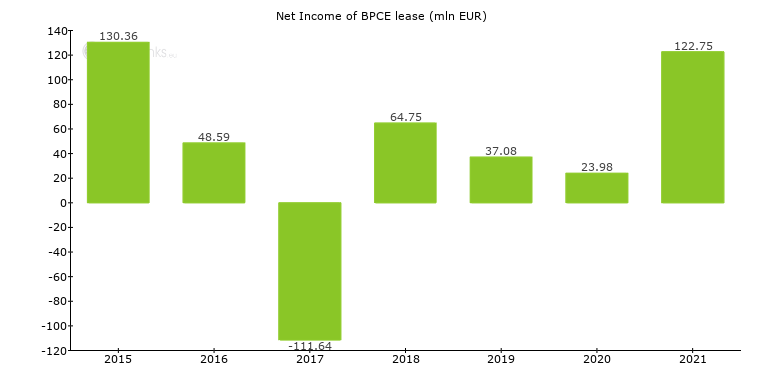 Total Assets (2018)
5,394.00 mln EUR (+11.06%)
Net Income (2018)
64.75 mln EUR
In 2018 total assets of BPCE lease were 5 394,00 mln EUR. In 2018 the bank's net income was 64,75 mln EUR.
Guarantee Fund

Fonds de Garantie des Dépôts et de Résolution (FGDR)
Protected Amount
up to 100,000 EUR
Eligible Depositors
natural persons
legal entities

Covered Accounts
all deposit accounts

BPCE lease participates in the deposit guarantee scheme of France. This deposit guarantee scheme applies to all deposit accounts made by natural persons, legal entities and covers up to up to 100,000 EUR per bank per depositor. BPCE lease is a member of Fonds de Garantie des Dépôts et de Résolution (FGDR) and makes its contributions into it.
Member of Group

BPCE (France)
Contacts
30 AVENUE PIERRE MENDES FRANCE, 75013, PARIS 13, France
BPCE lease is headquartered in PARIS 13.