Founded in 1998, UBS is a Swiss-based financial company. UBS is one of the largest universal banks in Switzerland offering comprehensive advice and a broad range of retail, private, corporate banking products and services to individuals, corporate and institutional clients. On the international markets UBS is focused on providing financial solutions to wealthy, institutional and corporate clients.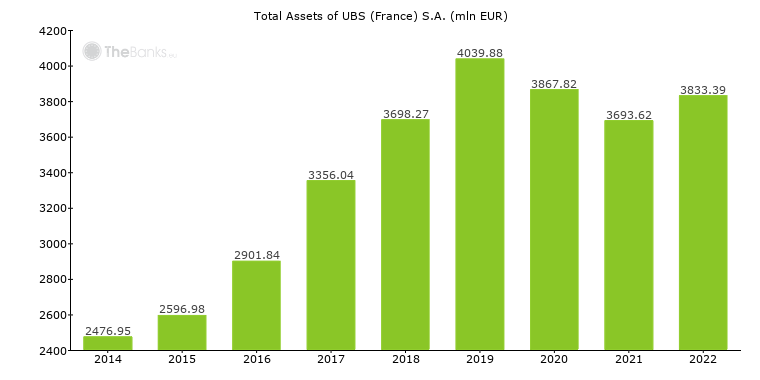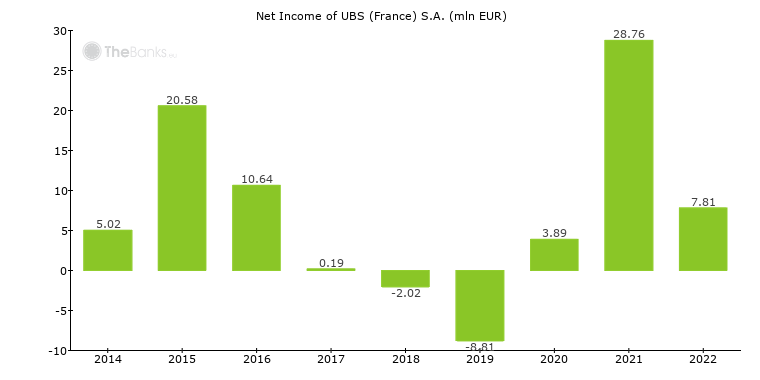 Total Assets (2018)
3,698.27 mln EUR

(+10.20%)
Net Income (2018)
-2,023,000.00 EUR
In 2018 total assets of UBS (France) S.A. were 3 698,27 mln EUR. In 2018 the bank's net income was -2,02 mln EUR.
Protected Amount
up to 100,000 EUR
Guarantee Fund
Fonds de Garantie des Dépôts et de Résolution (FGDR)
Covered Depositors
•
natural persons
•
legal entities
Covered Accounts
•
all deposit accounts
UBS (France) S.A. participates in the deposit guarantee scheme of France. This scheme covers accounts up to 100,000 EUR per bank per depositor.
Member of Group

UBS (Switzerland)
Contacts
69 BOULEVARD HAUSSMANN, 75008, PARIS 08, France
UBS (France) S.A. is headquartered in PARIS 08.