Business Summary
Services
retail banking
corporate banking
Products
savings accounts
time deposit accounts
trade finance
supple chain finance
Wyelands Bank Plc provides products and services in the areas of retail banking, corporate banking. The range of products offered by Wyelands Bank Plc includes savings accounts, time deposit accounts, trade finance, supple chain finance.
Account Opening
submit online application
Opening an account with Wyelands Bank Plc can be done by submitting online application.
Ways to Bank

branch

online banking
Products and services offered by Wyelands Bank Plc are available at its branches and via its online banking system.
Similar Banks

United Trust Bank Limited
retail banking

Unity Trust Bank plc
retail banking for charities

Vanquis Bank Limited
credit cards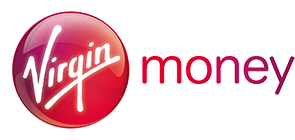 Virgin Money Plc
retail banking

Weatherbys Bank Limited
private banking, wealth management

Wesleyan Bank Limited
retail banking for professionals
Banking Products in the United Kingdom
See Also
Related Articles