Melli Bank was incorporated in the United Kingdom in 2001 and is a wholly owned subsidiary of Bank Melli Iran. In June 2008 Melli Bank was sanctioned by the EU under the EU sanctions regime targeting Iran, the financial sanctions included an asset freeze of Melli Bank. In January 2016 Melli Bank plc and its parent company Bank Melli Iran were removed from the list of sanctions and Melli Bank has been given regulatory go-ahead to resume its commercial banking operations in the United Kingdom and the European Union.
International Transfers
SEPA Credit Transfers
SEPA Instant Transfers
SEPA Direct Debits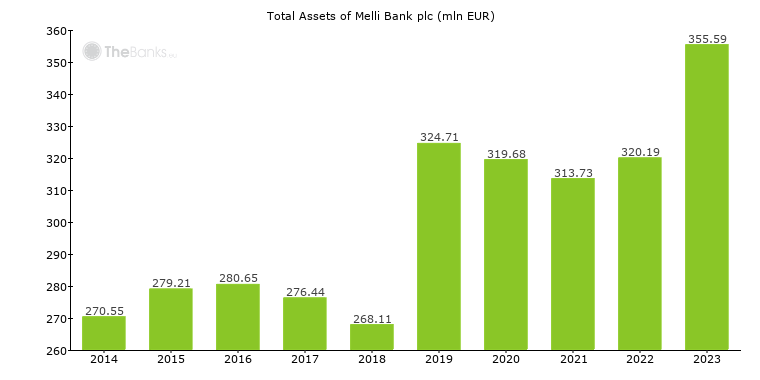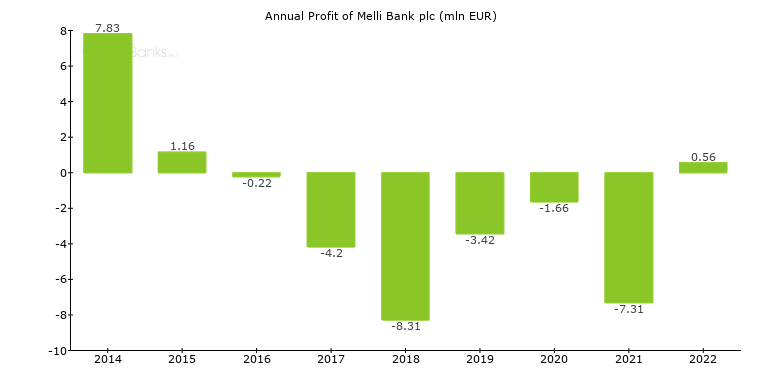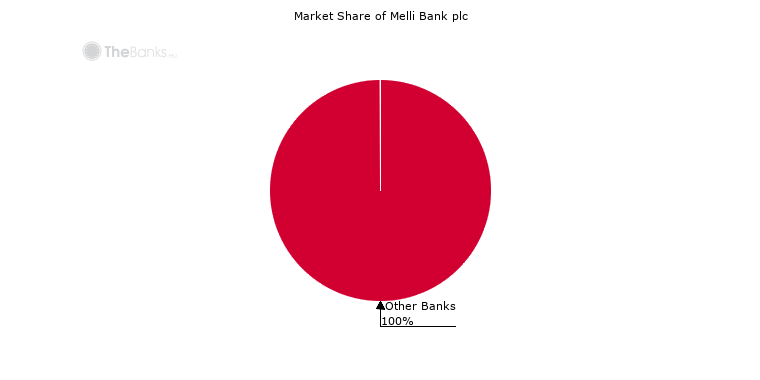 Total Assets (2018)
268.11 mln EUR (-3.01%)
Annual Profit (2018)
-8,307,000.00 EUR (+97.74%)
Melli Bank plc is the 160th largest bank in the United Kingdom in terms of total assets. In 2018 its total assets were 268,11 mln EUR, providing the bank with the market share of 0.00%. In 2018 the bank's annual profit was -8,31 mln EUR.
Protected Amount
up to 85,000 GBP
Guarantee Fund
Financial Services Compensation Scheme (FSCS)
Covered Depositors
private individuals
companies

Covered Accounts
current accounts
savings accounts
time deposit accounts

Melli Bank plc participates in the deposit guarantee scheme of the United Kingdom. This deposit guarantee scheme applies to current accounts, savings accounts, time deposit accounts made by private individuals, companies and covers up to up to 85,000 GBP per bank per depositor. Melli Bank plc is a member of Financial Services Compensation Scheme (FSCS) and makes its contributions into it.
Contacts
98A Kensington High Street, EC2R 6AL, London, United Kingdom
44 02076003636
44 02073610740
Melli Bank plc is headquartered in London.