Founded in 1924, Vernon Building Society provides a wide range of mortgage and savings products at competitive rates to its customers (residents of the United Kingdom only). Savings accounts made with Vernon Building Society are covered by British deposit guarantee scheme.
Clients
Area Served
United Kingdom
savings accounts
mortgage loans
insurance
International Transfers
SEPA Credit Transfers
SEPA Instant Transfers
SEPA Direct Debits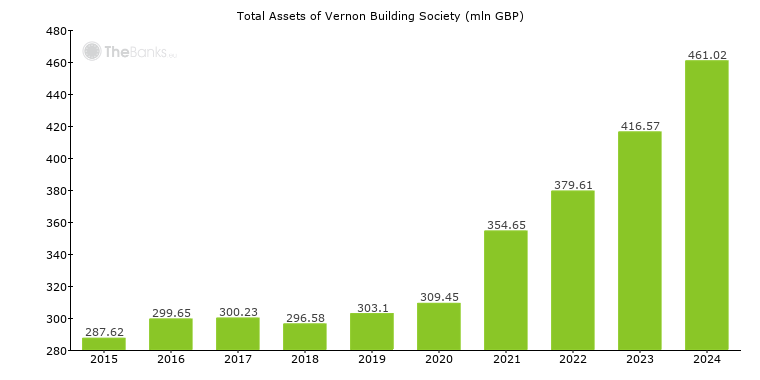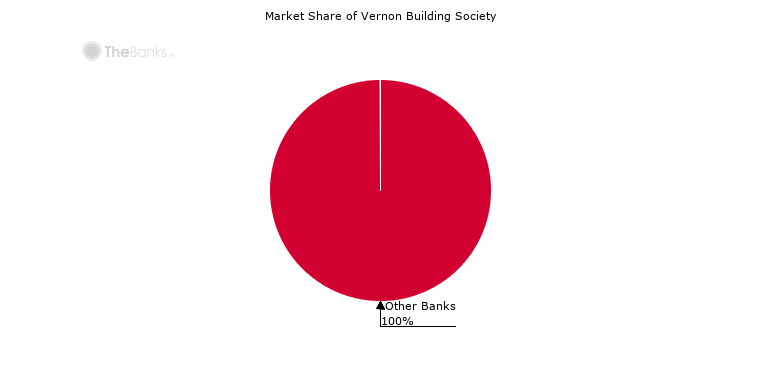 Total Assets (2019)
303.10 mln GBP (+2.20%)
Total Members (2019)
29,685 (-13.57%)
In 2019 total assets of Vernon Building Society were 303,10 mln GBP. Vernon Building Society is the 33rd largest building society in the United Kingdom (out of 43 building societies) having market share of 0.07% amongst the building societies of this category. In 2019 there were 29 685 members in Vernon Building Society.
Protected Amount
up to 85,000 GBP
Guarantee Fund
Financial Services Compensation Scheme (FSCS)
Covered Depositors
private individuals
companies

Covered Accounts
current accounts
savings accounts
time deposit accounts

Vernon Building Society participates in the deposit guarantee scheme of the United Kingdom. This deposit guarantee scheme applies to current accounts, savings accounts, time deposit accounts made by private individuals, companies and covers up to up to 85,000 GBP per bank per depositor. Vernon Building Society is a member of Financial Services Compensation Scheme (FSCS) and makes its contributions into it.
Contacts
19 St Petersgate, SK1 1HF, Stockport, United Kingdom
44 01614296262
44 01614296996
Vernon Building Society is headquartered in Stockport.
Social Networks
Vernon Building Society has profiles at the following social networks: