Founded in 2009, Aldermore Bank provides commercial finance, mortgages and savings to Britain's small- and medium-sized enterprises (SMEs), homeowners and savers. Lending activities of Aldermore Bank is focused on asset finance, invoice finance, SME commercial mortgages, residential mortgages. The lending activities are supported by the deposits received from Britain's savers. Aldermore Bank has no branch network and serves its customers online, by phone and face to face through 12 regional offices located around the United Kingdom.
retail banking
business banking
Clients
Area Served
United Kingdom
International Transfers
SEPA Credit Transfers
SEPA Instant Transfers
SEPA Direct Debits
Becoming a client of Aldermore Bank Plc can be done in a few steps:
1.
Submit online application
Aldermore Bank Plc delivers its products and services via direct (online) channels only, namely: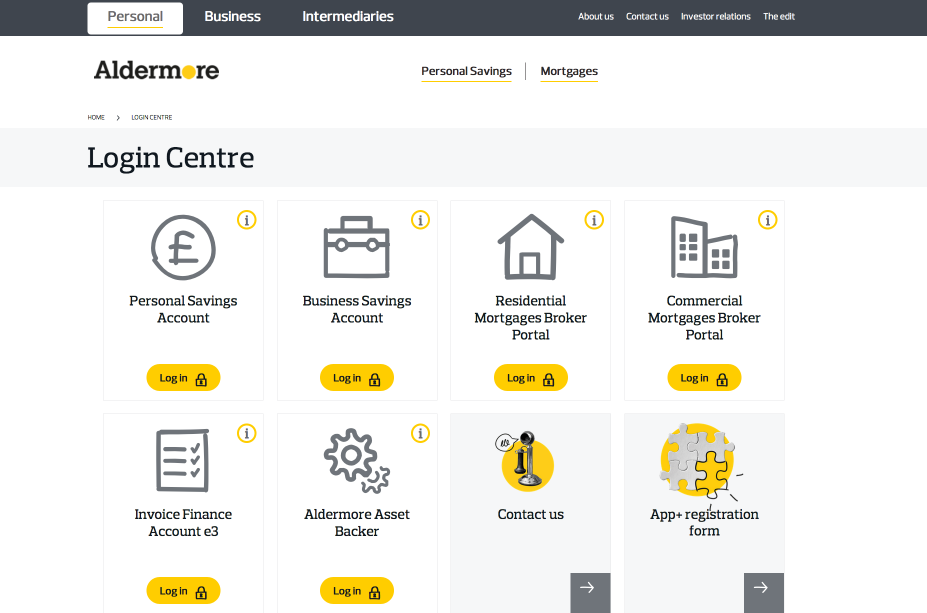 online banking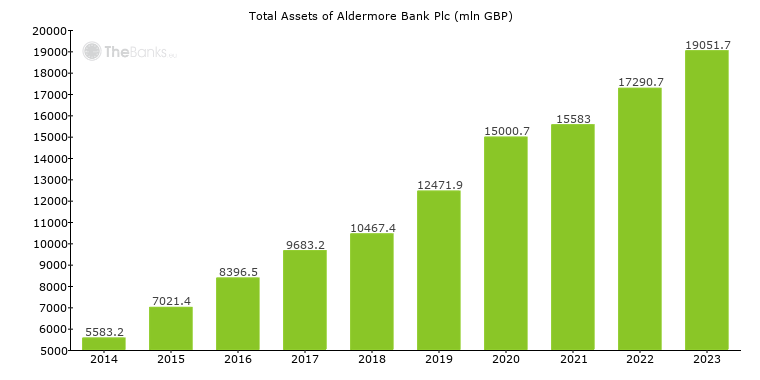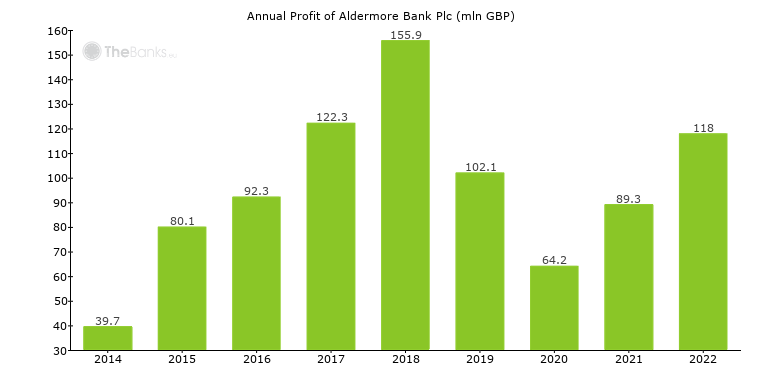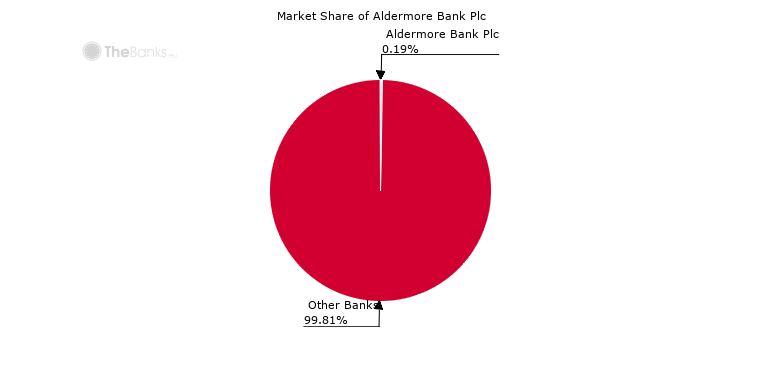 Total Assets (2018)
10,467.40 mln GBP (+8.10%)
Annual Profit (2018)
115.90 mln GBP (-5.23%)
Aldermore Bank Plc is the 39th largest bank in the United Kingdom in terms of total assets. In 2018 its total assets were 10 467,40 mln GBP, providing the bank with the market share of 0.12%. In 2018 the bank's annual profit was 115,90 mln GBP.
Protected Amount
up to 85,000 GBP
Guarantee Fund
Financial Services Compensation Scheme (FSCS)
Covered Depositors
private individuals
companies

Covered Accounts
current accounts
savings accounts
time deposit accounts

Aldermore Bank Plc participates in the deposit guarantee scheme of the United Kingdom. This deposit guarantee scheme applies to current accounts, savings accounts, time deposit accounts made by private individuals, companies and covers up to up to 85,000 GBP per bank per depositor. Aldermore Bank Plc is a member of Financial Services Compensation Scheme (FSCS) and makes its contributions into it.
Contacts
50 St Mary Axe, KT17 1BS, London, United Kingdom
+44 01733404500
+44 08000664429
Aldermore Bank Plc is headquartered in London.
Social Networks
Aldermore Bank Plc has profiles at the following social networks: