Banque Transatlantique provides private banking and asset management services to individuals, families, corporate customers, associations and foundations. Banque Transatlantique also offers wealth management services for French expatriates. Banque Transatlantique SA operates as a branch of Banque Transatlantique S.A. (France).
Bank Category
Branches of foreign banks
asset management
portfolio management
financial advisory
fund management
Clients
high net-worth individuals
real estate loans
vehicle loans
yacht loans
International Transfers
SEPA Credit Transfers
SEPA Instant Transfers
SEPA Direct Debits
Becoming a client of Banque Transatlantique SA can be done in a few steps: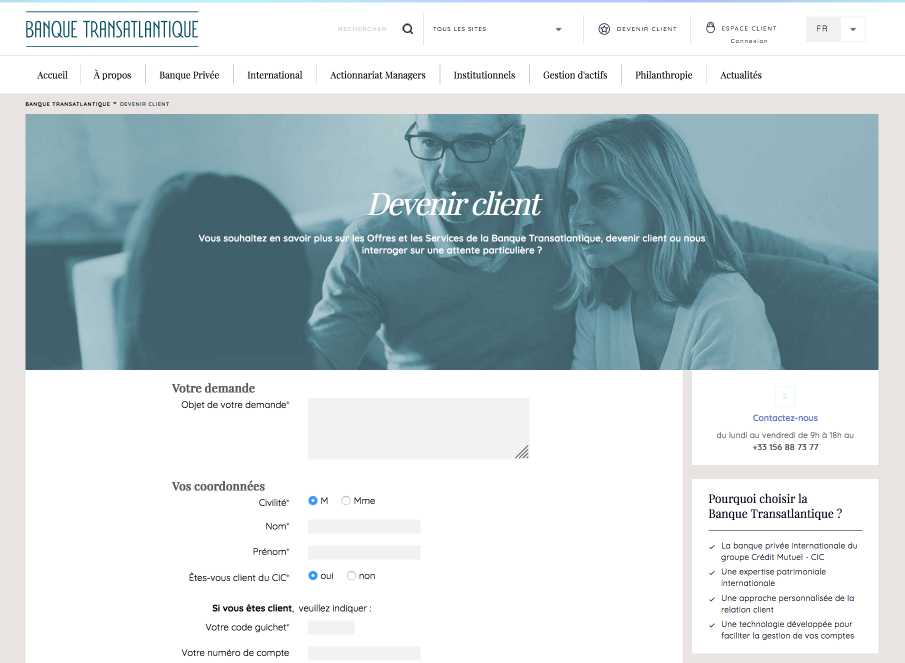 1.
Submit online application
2.
Visit bank branch
Banque Transatlantique SA performs client's identity verification via branch visit.
Banque Transatlantique SA delivers its products and services through both direct and indirect channels, namely: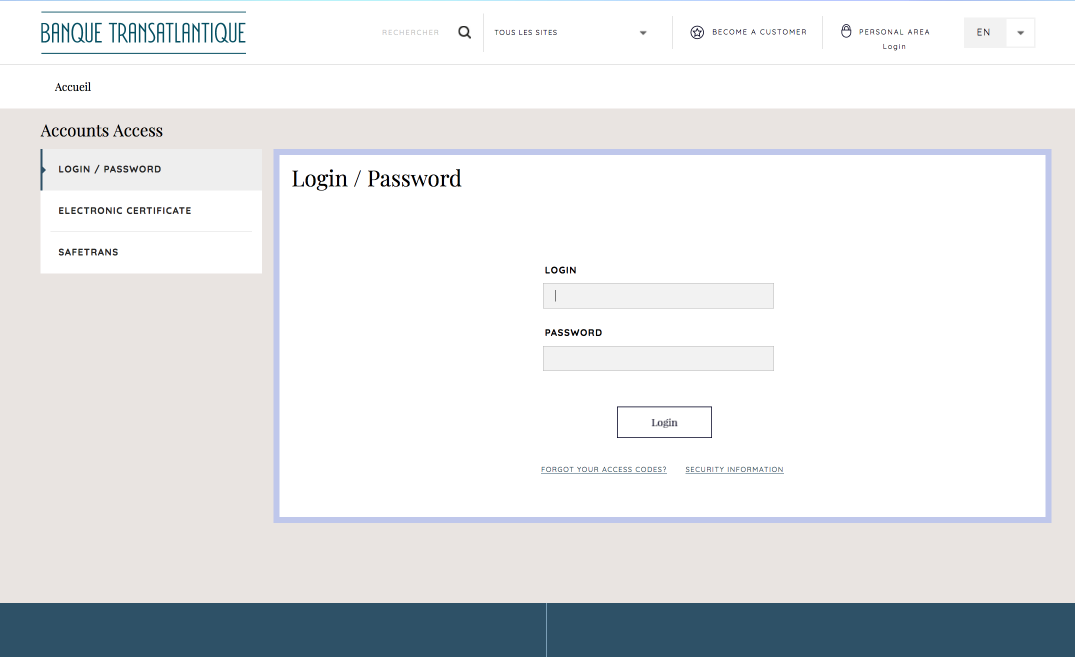 branch

online banking
Protected Amount
up to 85,000 GBP
Guarantee Fund
Financial Services Compensation Scheme (FSCS)
Covered Depositors
private individuals
companies

Covered Accounts
current accounts
savings accounts
time deposit accounts

Banque Transatlantique SA participates in the deposit guarantee scheme of the United Kingdom. This deposit guarantee scheme applies to current accounts, savings accounts, time deposit accounts made by private individuals, companies and covers up to up to 85,000 GBP per bank per depositor. Banque Transatlantique SA is a member of Financial Services Compensation Scheme (FSCS) and makes its contributions into it.
Member of Group

Crédit Mutuel (France)
Contacts
15 Finsbury Circus, EC2A 1HX, London, United Kingdom
Banque Transatlantique SA is located in London.
Social Networks
Banque Transatlantique SA has profiles at the following social networks: