Founded in 1998, UBS is a Swiss-based financial company. UBS is one of the largest universal banks in Switzerland offering comprehensive advice and a broad range of retail, private, corporate banking products and services to individuals, corporate and institutional clients. On the international markets UBS is focused on providing financial solutions to wealthy, institutional and corporate clients.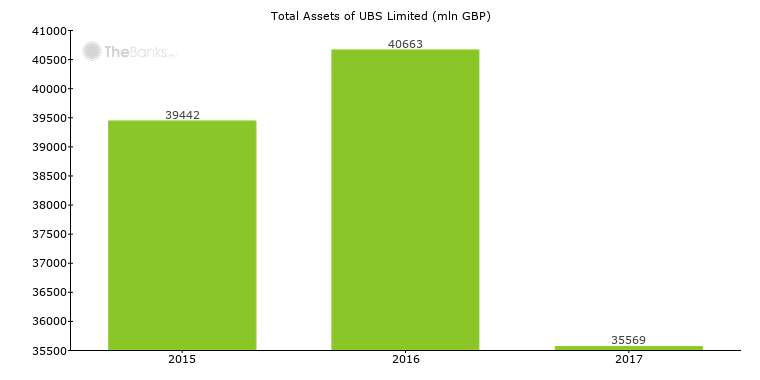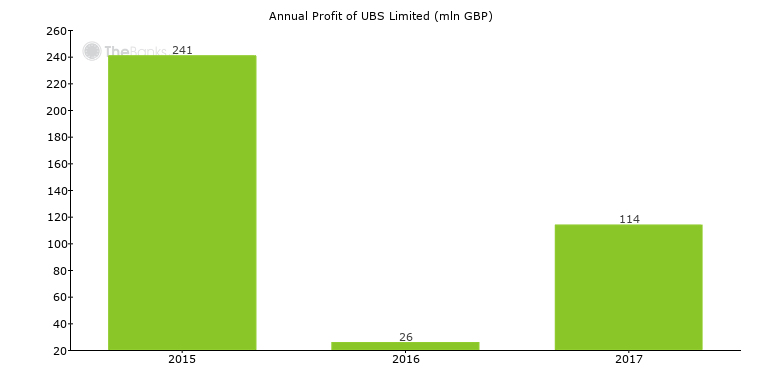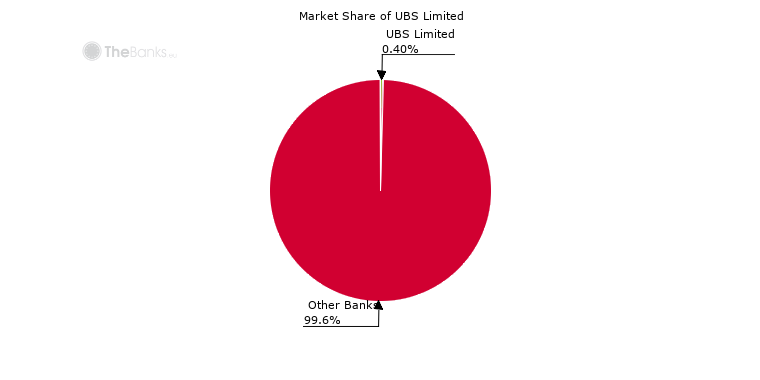 Total Assets (2017)
35,569.00 mln GBP (-12.53%)
Annual Profit (2017)
114.00 mln GBP (+338.46%)
UBS Limited was the 22nd largest bank in the United Kingdom in terms of total assets. In 2017 its total assets were 35 569,00 mln GBP, providing the bank with the market share of 0.40%. In 2017 the bank's annual profit was 114,00 mln GBP.
Fitch: AA-
AAA
AA+, AA, AA-
A+, A, A-
BBB+, BBB, BBB-
BB+, BB, BB-
B+, B, B-
CCC, CC, C, RD, D
Moodys: -
Aaa
Aa1, Aa2, Aa3
A1, A2, A3
Baa1, Baa2, Baa3, Baa4
Ba1, Ba2, Ba3
B1, B2, B3
Caa1, Caa2, Caa3, Ca
UBS Limited is rated by Fitch. Long-term credit rating assigned to the bank by Fitch is AA- (very high credit quality).
Guarantee Fund

Financial Services Compensation Scheme (FSCS)
Protected Amount
up to 85,000 GBP
Eligible Depositors
private individuals
companies

Covered Accounts
current accounts
savings accounts
time deposit accounts

UBS Limited participates in the deposit guarantee scheme of the United Kingdom. This deposit guarantee scheme applies to current accounts, savings accounts, time deposit accounts made by private individuals, companies and covers up to up to 85,000 GBP per bank per depositor. UBS Limited is a member of Financial Services Compensation Scheme (FSCS) and makes its contributions into it.
Member of Group

UBS (Switzerland)
Contacts
100 Liverpool Street, EC2M 2RH, London, United Kingdom
44 02075678000
44 02079012345
UBS Limited was headquartered in London.