VTB Capital is an investment division of VTB Group (Russia). VTB Capital offers a broad range of investment banking products and services to Russian and international clients, focusing on arranging operations in debt, equity, global commodities markets.
International Transfers
SEPA Credit Transfers
SEPA Instant Transfers
SEPA Direct Debits
See Also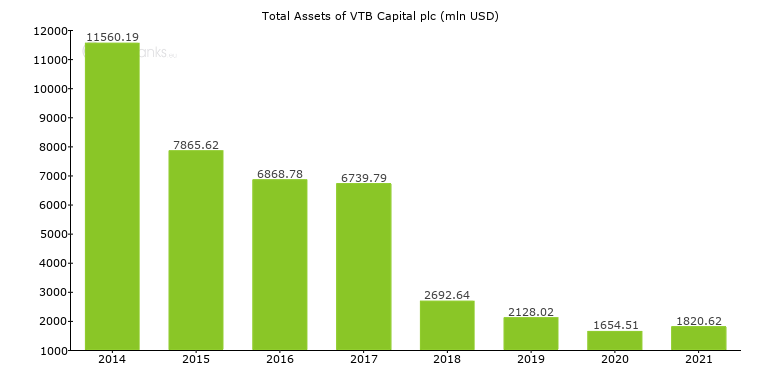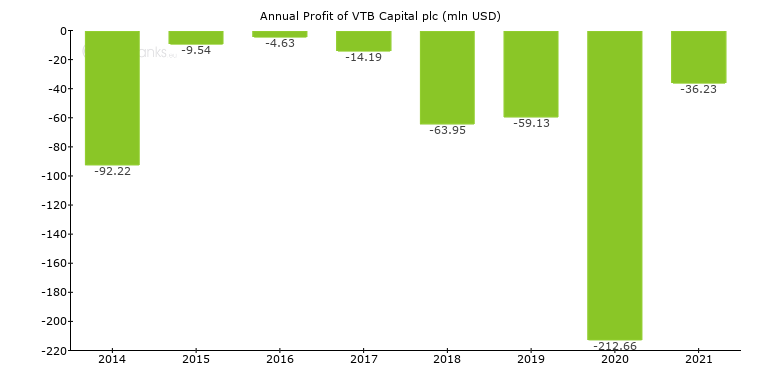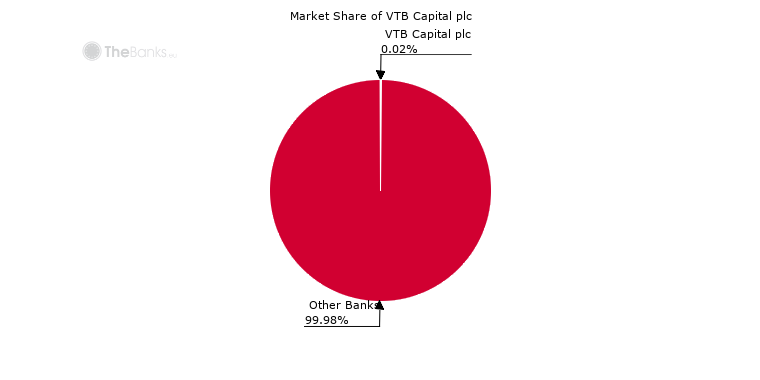 Total Assets (2019)
2,128.02 mln USD (-20.97%)
Annual Profit (2019)
-59,133,000.00 USD (-7.53%)
VTB Capital plc is the 84th largest bank in the United Kingdom in terms of total assets. In 2019 its total assets were 2 128,02 mln USD, providing the bank with the market share of 0.02%. In 2019 the bank's annual profit was -59,13 mln USD.
Fitch: -
AAA
AA+, AA, AA-
A+, A, A-
BBB+, BBB, BBB-
BB+, BB, BB-
B+, B, B-
CCC, CC, C, RD, D
Moodys: Ba3
Aaa
Aa1, Aa2, Aa3
A1, A2, A3
Baa1, Baa2, Baa3, Baa4
Ba1, Ba2, Ba3
B1, B2, B3
Caa1, Caa2, Caa3, Ca
VTB Capital plc is rated by Moody's. Long-term credit rating assigned to the bank by Moody's is Ba3 (non-investment grade speculative).
Guarantee Fund

Financial Services Compensation Scheme (FSCS)
Protected Amount
up to 85,000 GBP
Eligible Depositors
private individuals
companies

Covered Accounts
current accounts
savings accounts
time deposit accounts

VTB Capital plc participates in the deposit guarantee scheme of the United Kingdom. This deposit guarantee scheme applies to current accounts, savings accounts, time deposit accounts made by private individuals, companies and covers up to up to 85,000 GBP per bank per depositor. VTB Capital plc is a member of Financial Services Compensation Scheme (FSCS) and makes its contributions into it.
Contacts
81 King William Street, EC4P 4JS, London, United Kingdom
VTB Capital plc is headquartered in London.