Deposit Guarantee
Deposit Guarantee
Yes (up to 85,000 GBP per depositor)
Deposit guarantee scheme is a financial stability mechanism implemented in many countries to protect bank depositors against the loss of their deposits in the case when a bank is unable to meet its obligations to depositors by compensating certain deposits held by depositors of the bank. This compensation is paid out from the contributions which banks have made into a deposit guarantee fund.
Deposit Guarantee in FCE Bank Plc
All branches of EU-banks operating in Greece participate in deposit guarantee schemes of their home countries. This means that FCE Bank Plc participates in the deposit guarantee scheme of the United Kingdom.
FCE Bank Plc is a member of Financial Services Compensation Scheme (FSCS) and makes its contributions into it. In the case of FCE Bank Plc failure, eligible depositors having covered accounts in this bank will be paid out the following compensation:
Maximum Protected Amount
85,000 GBP
Temporary High Balance
1,000,000 GBP
Eligible Depositors
private individuals
small companies
large companies with some exclusions

Non-Eligible Depositors
credit institutions
financial institutions
investment firms
insurance undertaking
reinsurance undertaking
pension funds
retirement funds
public authorities

Covered Accounts
current accounts
savings accounts
time deposit accounts
cash ISAs
savings bonds

Covered Currencies
all currencies, namely
GBP (Pound sterling)
foreign currencies
Financial Services Compensation Scheme (FSCS)
15 St Botolph Street, 10th Floor Beaufort House, London, EC3A 7QU, United Kingdom
+44 20 7741 4100
Further Information
Similar Banks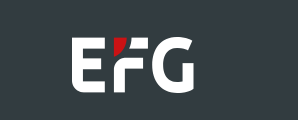 EFG Bank (Luxembourg) SA Athens branch
private banking

FCA BANK GmbH
vehicle financing for Fiat and Chrysler brands

FIMBank plc
trade finance

Hamburg Commercial Bank AG
commercial banking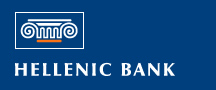 Hellenic Bank Public Company Limited
universal banking
See Also
Related Articles