Deposit Guarantee
Deposit Guarantee
Yes (up to 100,000 EUR per depositor)
Deposit guarantee scheme is a financial stability mechanism implemented in many countries to protect bank depositors against the loss of their deposits in the case when a bank is unable to meet its obligations to depositors by compensating certain deposits held by depositors of the bank. This compensation is paid out from the contributions which banks have made into a deposit guarantee fund.
Deposit Guarantee in KBC Bank NV Dublin Branch
All branches of EEA-banks operating in Ireland participate in deposit guarantee schemes of their home countries. This means that KBC Bank NV Dublin Branch participates in the deposit guarantee scheme of Belgium.
KBC Bank NV Dublin Branch is a member of Guarantee Fund for Financial Services and makes its contributions into it. In the case of KBC Bank NV Dublin Branch failure, eligible depositors having covered accounts in this bank will be paid out the following compensation:
Maximum Protected Amount
100,000 EUR
Eligible Depositors
natural persons
Belgian citizens
Belgian residents
foreign citizens
foreign residents
legal entities
associations
professional associations
foundations
individual entrepreneurs
companies regardless of its status or size
Non-Eligible Depositors
financial institutions
state and public authorities

Covered Accounts
current accounts
sight accounts
savings accounts
time deposit accounts

Covered Currencies
EEA currencies
Guarantee Fund for Financial Services
Avenue des Arts 30, B-1040 Bruxelles, Belgium
+32 2574 78 40
Further Information
Similar Banks

Investec Bank Plc
asset and wealth management

J.P. Morgan Bank Luxembourg S.A., Dublin branch
investment banking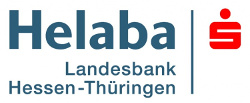 Landesbank Hessen-Thüringen Gironzentrale
corporate banking

Leeds Building Society
housing financing

LGT Bank AG
private banking and asset management
See Also
Related Articles