Illimity Bank (formerly Banca Interprovinciale) is focused on providing specialised opportunities that fulfill the needs of families and small- and medium-sized enterprises (SMEs). Illimity Bank operates mainly in the areas of SME lending, corporate non-performing loans, delivering retail banking products and services to SMEs and families via direct channels and mobile banking. Illimity Bank was established as a result of the merger of of Spaxs and Banca Interprovinciale.
retail banking
loan management
Clients
natural persons
families
small and medium-sized enterprises
business entities
Area Served
Italy
Germany
current accounts
payment cards
business loans
factoring
International Transfers
SEPA Credit Transfers
SEPA Instant Transfers
SEPA Direct Debits
Becoming a client of Illimity Bank S.p.a. can be done in a few steps: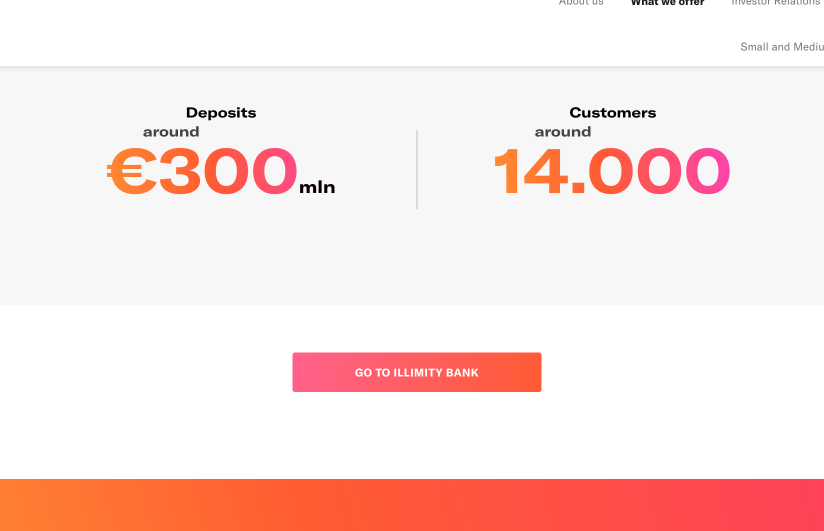 1.
Completely online
2.
Account is ready within a few minutes
Account opening procedure is usually completed within a few minutes.
Illimity Bank S.p.a. delivers its products and services via direct (online) channels only, namely:

online banking

mobile app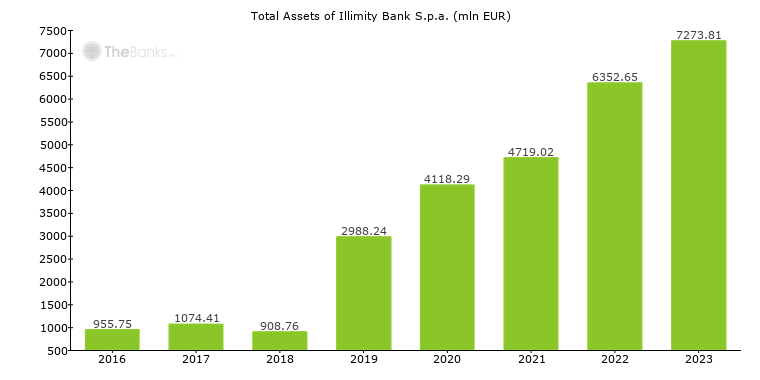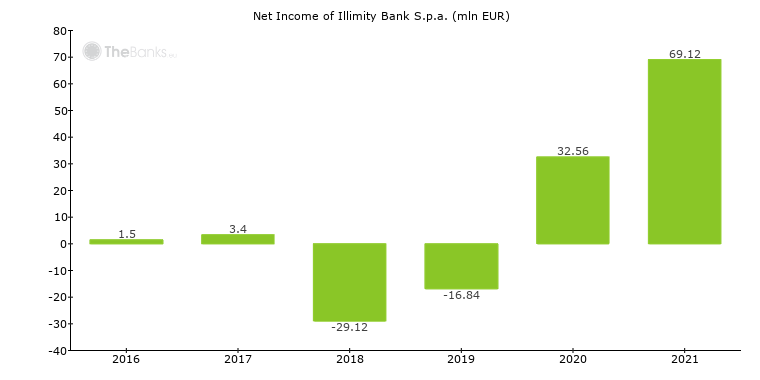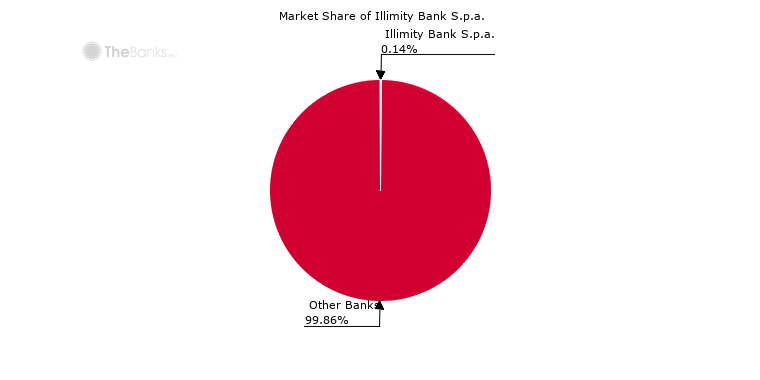 Total Assets (2018)
908.76 mln EUR (-15.42%)
Net Income (2018)
-29,124,000.00 EUR
Number of Employees (2018)
138 (+122.58%)
Illimity Bank S.p.a. is the 170th largest bank in Italy in terms of total assets. In 2018 its total assets were 908,76 mln EUR, providing the bank with the market share of 0.03%. In 2018 the bank's net income was -29,12 mln EUR. Illimity Bank S.p.a. had 138 employees in 2018.
Protected Amount
up to 100,000 EUR
Guarantee Fund
Interbank Deposit Protection Fund
Covered Depositors
natural persons
legal entities

Covered Accounts
current accounts
cash accounts
time deposits

Illimity Bank S.p.a. participates in the deposit guarantee scheme of Italy. This deposit guarantee scheme applies to current accounts, cash accounts, time deposits made by natural persons, legal entities and covers up to up to 100,000 EUR per bank per depositor. Illimity Bank S.p.a. is a member of Interbank Deposit Protection Fund and makes its contributions into it.
Contacts
VIA SOPERGA, 9, 20124, MILANO, Italy
Illimity Bank S.p.a. is headquartered in MILANO.
Social Networks
Illimity Bank S.p.a. has profiles at the following social networks: