Banca Profilo offers a wide range of asset management solutions, depending on the level of customization required, the degree of involvement in the investment process and the complexity of the assets.
International Transfers
SEPA Credit Transfers
SEPA Instant Transfers
SEPA Direct Debits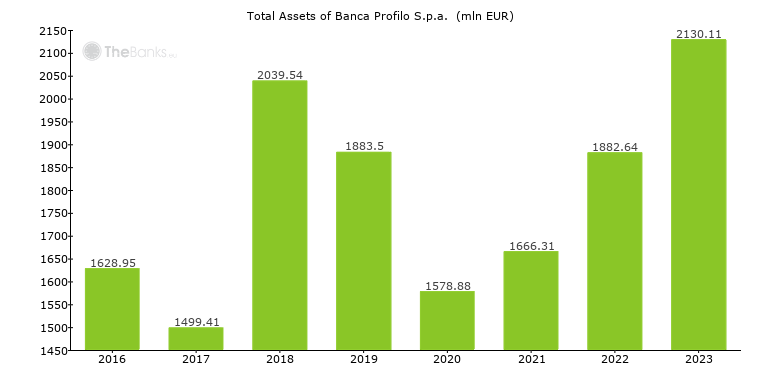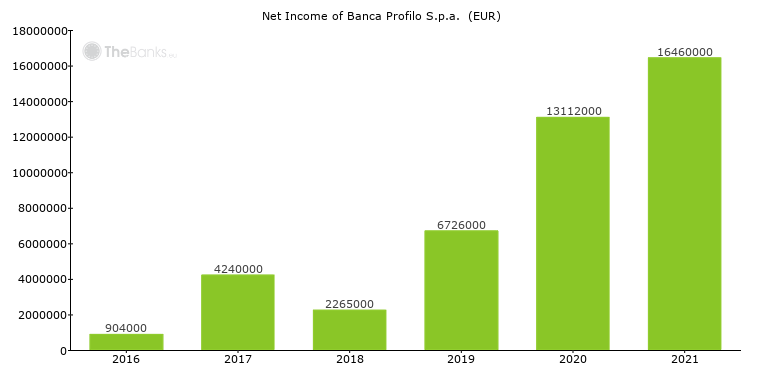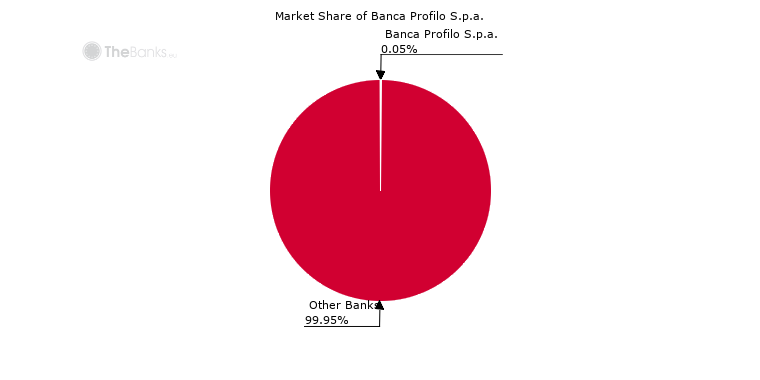 Total Assets (2018)
2,039.54 mln EUR (+36.02%)
Net Income (2018)
2.27 mln EUR (-46.58%)
Number of Employees (2018)
175 (+2.34%)
Banca Profilo S.p.a. is the 84th largest bank in Italy in terms of total assets. In 2018 its total assets were 2 039,54 mln EUR, providing the bank with the market share of 0.08%. In 2018 the bank's net income was 2,27 mln EUR. Banca Profilo S.p.a. had 175 employees in 2018.
Protected Amount
up to 100,000 EUR
Guarantee Fund
Interbank Deposit Protection Fund
Covered Depositors
natural persons
legal entities

Covered Accounts
current accounts
cash accounts
time deposits

Banca Profilo S.p.a. participates in the deposit guarantee scheme of Italy. This deposit guarantee scheme applies to current accounts, cash accounts, time deposits made by natural persons, legal entities and covers up to up to 100,000 EUR per bank per depositor. Banca Profilo S.p.a. is a member of Interbank Deposit Protection Fund and makes its contributions into it.
Contacts
VIA CERVA, 28, 20122, MILANO, Italy
Banca Profilo S.p.a. is headquartered in MILANO.
Social Networks
Banca Profilo S.p.a. has profiles at the following social networks: