Established in 1898 as Credito Fondiario Sardo (Sardinian Land Bank), the bank was specializing in mortgage lending in both Sardinia and Rome area. Credito Fondiario offers its clients specialised services in the secondary investment credit market, with state-of-the-art product offering and technological infrastructure.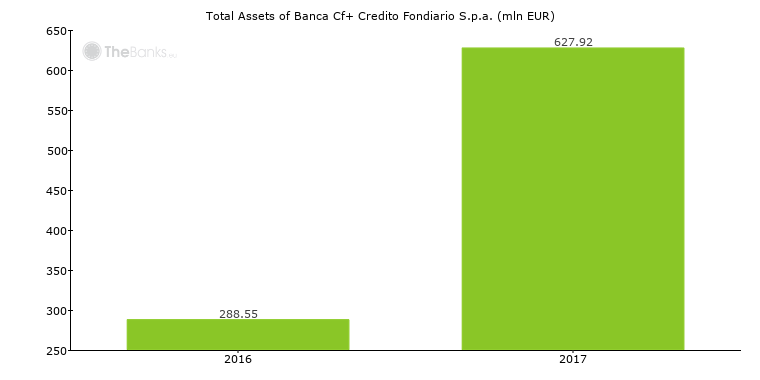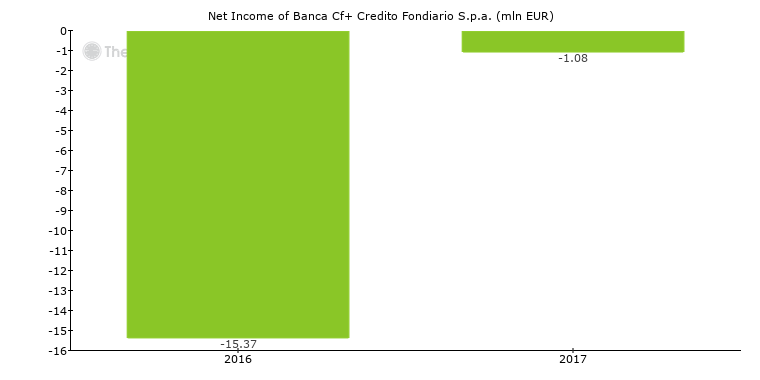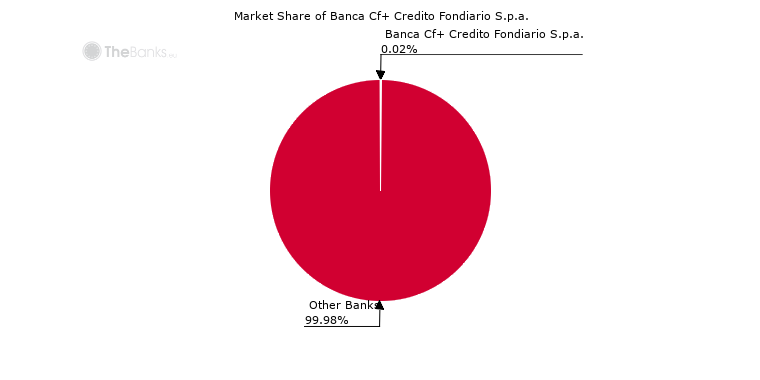 Total Assets (2017)
627.92 mln EUR

(+117.61%)
Net Income (2017)
-1,084,000.00 EUR

(-92.95%)
Number of Employees (2017)
141

(+30.56%)
Credito Fondiario S.p.a. is the 223rd largest bank in Italy in terms of total assets. In 2017 its total assets were 627,92 mln EUR, providing the bank with the market share of 0.02%. In 2017 the bank's net income was -1,08 mln EUR. Credito Fondiario S.p.a. had 141 employees in 2017.
Protected Amount
up to 100,000 EUR
Guarantee Fund
Interbank Deposit Protection Fund
Covered Depositors
•
natural persons
•
legal entities
Covered Accounts
•
current accounts
•
cash accounts
•
time deposits
Credito Fondiario S.p.a. participates in the deposit guarantee scheme of Italy. This deposit guarantee scheme applies to current accounts, cash accounts, time deposits made by natural persons, legal entities and covers up to up to 100,000 EUR per bank per depositor. Credito Fondiario S.p.a. is a member of Interbank Deposit Protection Fund and makes its contributions into it.
Contacts
VIA PIEMONTE 38, 187, ROMA, Italy
Credito Fondiario S.p.a. is headquartered in ROMA.