Unipol Banca is a member of Unipol Group, the second largest insurance provider in Italy. Unipol Group's strategy is to cover the full range of insurance and financial products. Unipol Group offers banking products via Unipol Banca that specializes in prodiving banking solutions to individuals and small- and medium-sized enterprises.
current accounts
debit cards
credit cards
savings accounts
time deposit accounts
consumer loans
mortgage loans
International Transfers
SEPA Credit Transfers
SEPA Instant Transfers
SEPA Direct Debits
See Also
Unipol Banca delivers its products and services through both direct and indirect channels, namely:

branch

online banking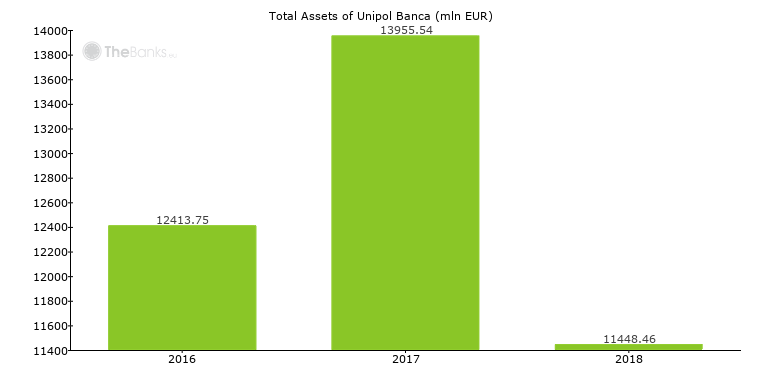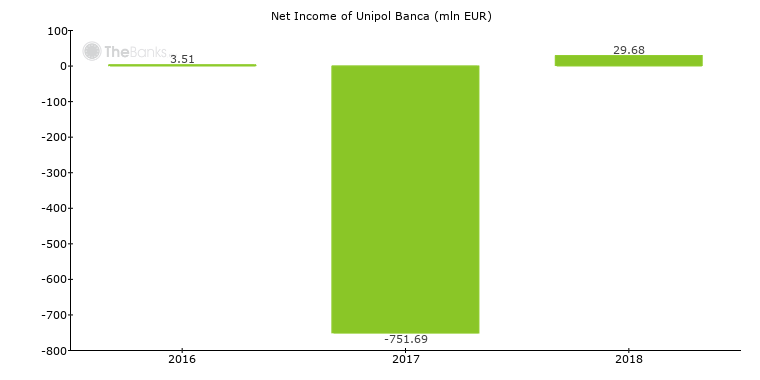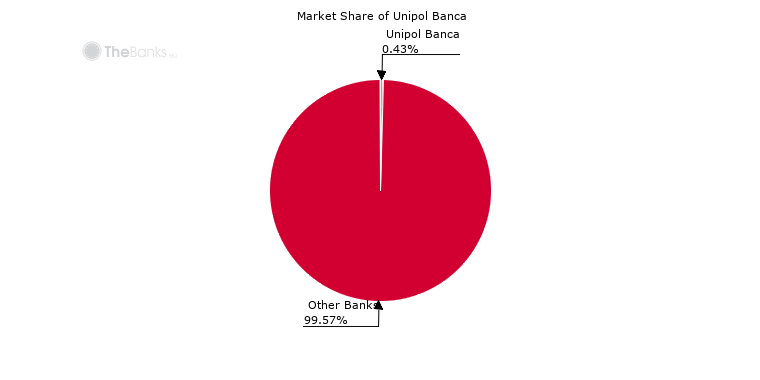 Total Assets (2018)
11,448.46 mln EUR (-17.96%)
Net Income (2018)
29.68 mln EUR
Number of Employees (2018)
2,151 (-2.09%)
Unipol Banca is the 30th largest bank in Italy in terms of total assets. In 2018 its total assets were 11 448,46 mln EUR, providing the bank with the market share of 0.43%. In 2018 the bank's net income was 29,68 mln EUR. Unipol Banca had 2 151 employees in 2018.
Guarantee Fund

Interbank Deposit Protection Fund (FITD)
Protected Amount
up to 100,000 EUR
Eligible Depositors
natural persons
legal entities

Covered Accounts
current accounts
cash accounts
time deposits

Unipol Banca participates in the deposit guarantee scheme of Italy. This deposit guarantee scheme applies to current accounts, cash accounts, time deposits made by natural persons, legal entities and covers up to up to 100,000 EUR per bank per depositor. Unipol Banca is a member of Interbank Deposit Protection Fund (FITD) and makes its contributions into it.
Contacts
PIAZZA DELLA COSTITUZIONE, 2, 40128, BOLOGNA, Italy
Unipol Banca is headquartered in BOLOGNA.
Social Networks
Unipol Banca has profiles at the following social networks: