Webank S.P.A. is a direct bank offering retail banking products and services via direct channels like Internet. Being a direct bank, Webank doesn't have to maintain a costly branch network and hence can offer its products and services at competitive prices. Webank operates as a subsidiary of Banca Popolare di Milano.
Clients
Area Served
Italy
current accounts
debit cards
time deposit accounts
consumer loans
mortgage loans
trading accounts
investment funds
International Transfers
SEPA Credit Transfers
SEPA Instant Transfers
SEPA Direct Debits
Becoming a client of Webank S.p.a. can be done in a few steps: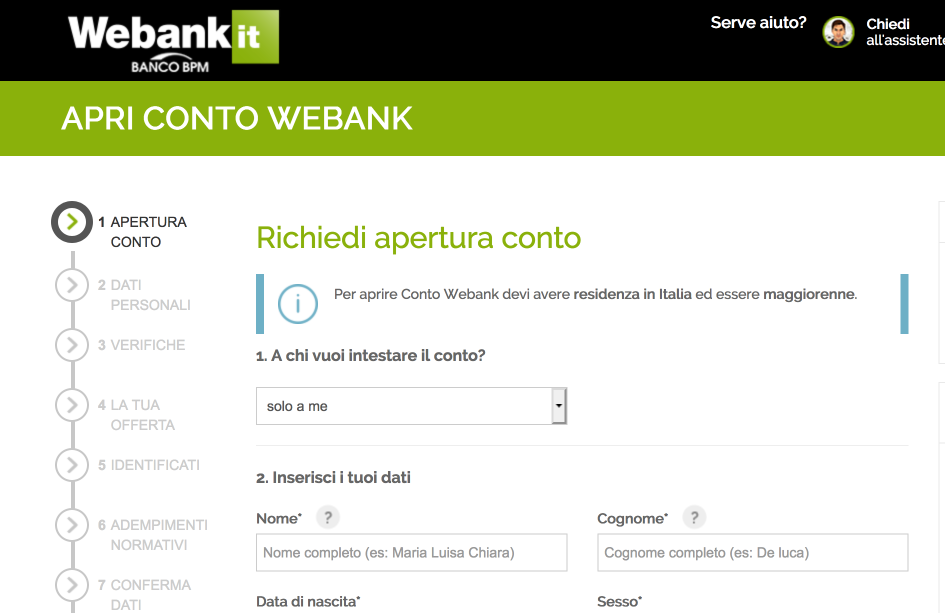 1.
Completely online
2.
Account is ready within a few minutes
Account opening procedure is usually completed within a few minutes.
Webank S.p.a. delivers its products and services via direct (online) channels only, namely:

online banking

mobile app
Protected Amount
up to 100,000 EUR
Guarantee Fund
Interbank Deposit Protection Fund
Covered Depositors
natural persons
legal entities

Covered Accounts
current accounts
cash accounts
time deposits

Webank S.p.a. participates in the deposit guarantee scheme of Italy. This deposit guarantee scheme applies to current accounts, cash accounts, time deposits made by natural persons, legal entities and covers up to up to 100,000 EUR per bank per depositor. Webank S.p.a. is a member of Interbank Deposit Protection Fund and makes its contributions into it.
Contacts
VIA MASSAUA, 4, 20146, MILANO, Italy
Webank S.p.a. is headquartered in MILANO.