AB DNB Bankas was a universal bank providing a wide range of retail, private, corporate and investment banking products and services to individuals, business entities and municipalities. AB DNB Bankas also mediated for asset management, lease and insurance provides real estate brokerage services. In 2017 AB DNB Bankas was superseded by Luminor Bank AB, a joint venture of DNB and Nordea. Luminor Bank provides banking products and services to all customer groups with a special focus on small and medium-sized companies, as well as affluent private clients.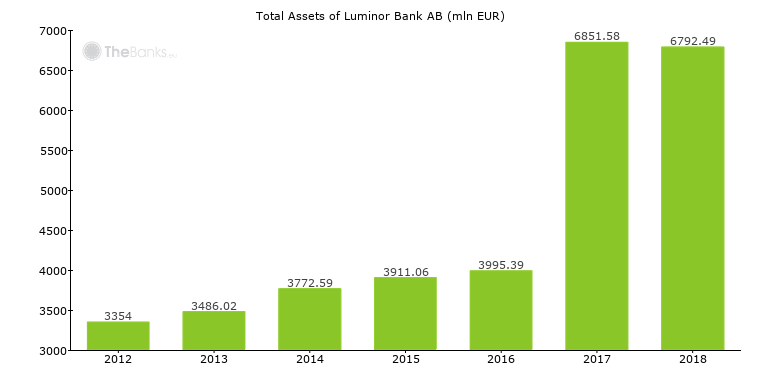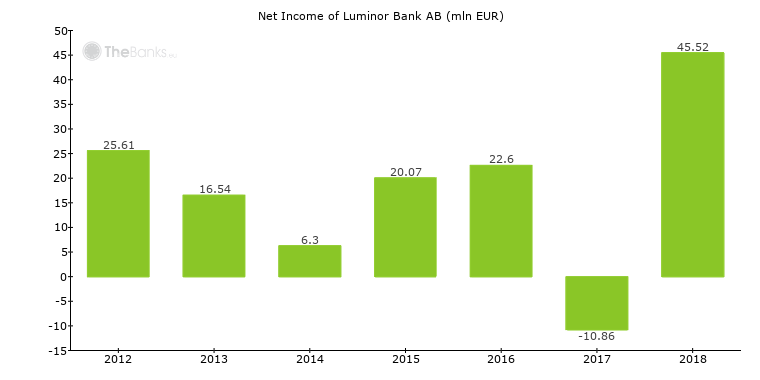 Total Assets (2018)
6,792.49 mln EUR (-0.86%)
Net Income (2018)
45.52 mln EUR
In 2018 total assets of Luminor Bank AB were 6 792,49 mln EUR. In 2018 the bank's net income was 45,52 mln EUR.
Protected Amount
up to 100,000 EUR
Guarantee Fund
Deposit and Investment Insurance
Covered Depositors
natural persons
legal entities

Covered Accounts
all deposit accounts

Luminor Bank AB participates in the deposit guarantee scheme of Lithuania. This deposit guarantee scheme applies to all deposit accounts made by natural persons, legal entities and covers up to up to 100,000 EUR per bank per depositor. Luminor Bank AB is a member of Deposit and Investment Insurance and makes its contributions into it.
Contacts
Konstitucijos pr. 21A, 03601, Vilnius, Lithuania
(8 5) 239 3444
(8 5) 213 9056
Luminor Bank AB was headquartered in Vilnius.