Bank of Valletta was founded in 1974. In 1992 Band of Valletta became the first public company listed on the Malta Stock Exchange. Bank of Valletta offers personal and business banking products and services insurance services as well as administration and management services to various types of investment funds.
Services
•
credit, debit, prepaid and charge cards
•
business loans and finance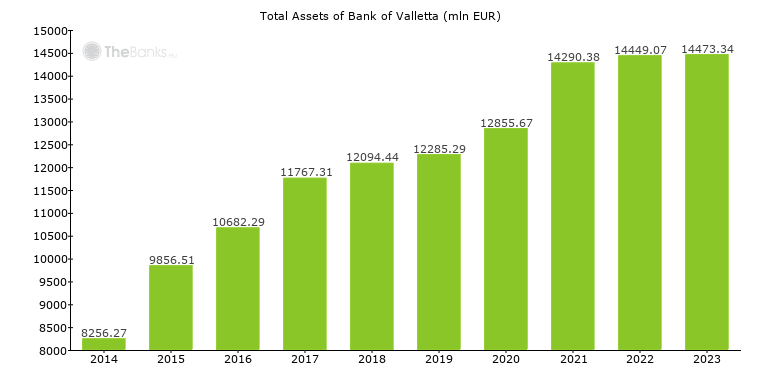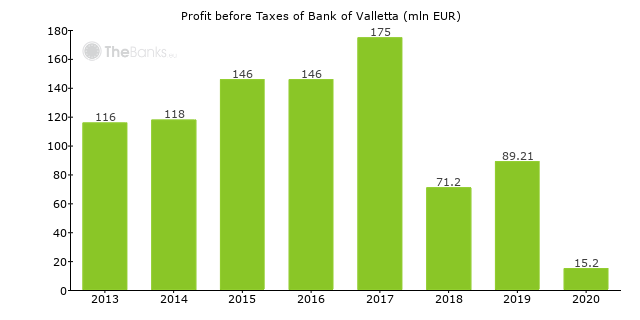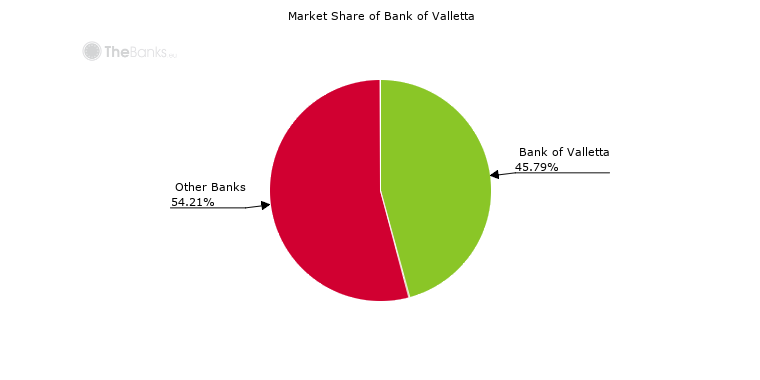 Total Assets (2018)
12,094.44 mln EUR

(+2.78%)
Profit before Taxes (2017)
175.00 mln EUR

(+19.86%)
Number of Employees (2017)
1,636

(+7.77%)
In 2018 total assets of Bank of Valletta were 12 094,44 mln EUR. In 2017 the bank's profit before taxes was 175,00 mln EUR. Bank of Valletta had 1 636 employees in 2017.
Fitch: BBB
AAA
AA+, AA, AA-
A+, A, A-
BBB+, BBB, BBB-
BB+, BB, BB-
B+, B, B-
CCC, CC, C, RD, D
Moodys: -
Aaa
Aa1, Aa2, Aa3
A1, A2, A3
Baa1, Baa2, Baa3, Baa4
Ba1, Ba2, Ba3
B1, B2, B3
Caa1, Caa2, Caa3, Ca
Bank of Valletta is rated by Fitch. Long-term credit rating assigned to the bank by Fitch is BBB (good credit quality).
Bank of Valletta participates in the deposit guarantee scheme of Malta. This scheme covers accounts up to 100,000 EUR per bank per depositor.
Contacts
Head Office, BOV Centre, Canon Road,, SVR 9030, Sta Venera, Malta
Bank of Valletta is headquartered in Sta Venera.