FCM Bank is a Maltese bank specialising in savings and fixed term deposit products. FCM Bank focuses on delivering simple, straightforward and good-value products. FCM Bank operates online and has only one brick-and-mortar branch which allows the bank keep the costs low and pass on the savings to the customers.
retail banking
corporate banking
foreign-exchange services
Area Served
Malta

internationally
Germany
investment loans
real estate loans
project financing
working capital loans
Account Currencies
EUR (Euro)
GBP (Pound sterling)
International Transfers
SEPA Credit Transfers
SEPA Instant Transfers
SEPA Direct Debits
See Also
Becoming a client of FCM Bank Ltd can be done in a few steps: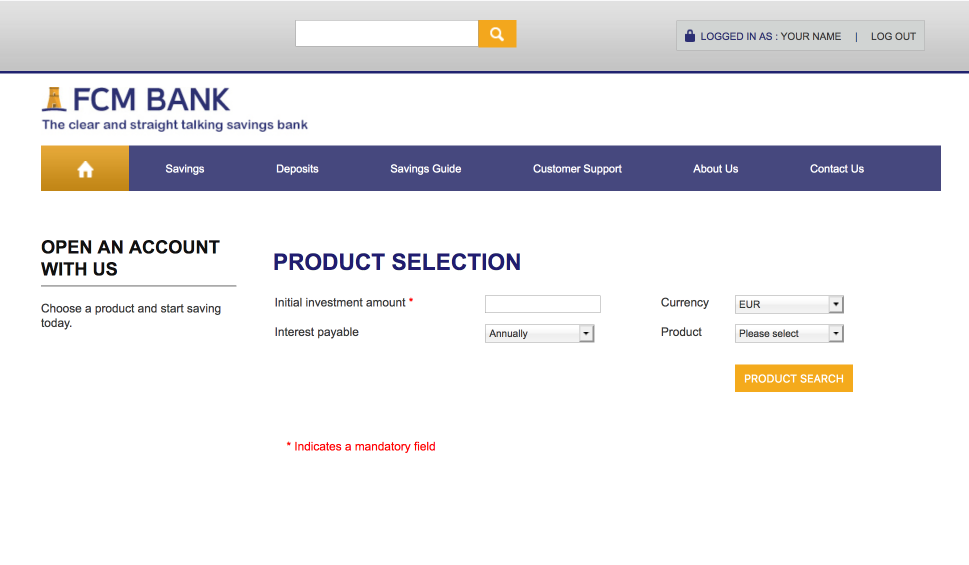 1.
Submit online application
2.
Sign and send documents
3.
Make transfer
Due to regulatory requirements FCM Bank Ltd performs KYC/AML checks when establishing business relationships with a new client. While onboarding a private individual FCM Bank Ltd will ask him/her to provide the following documents: passport; proof of address. For corporate clients FCM Bank Ltd will ask to provide corporate documentation as well as information about controlling persons. FCM Bank Ltd may request additional documentation or information depending on the case.
FCM Bank Ltd delivers its products and services through both direct and indirect channels, namely: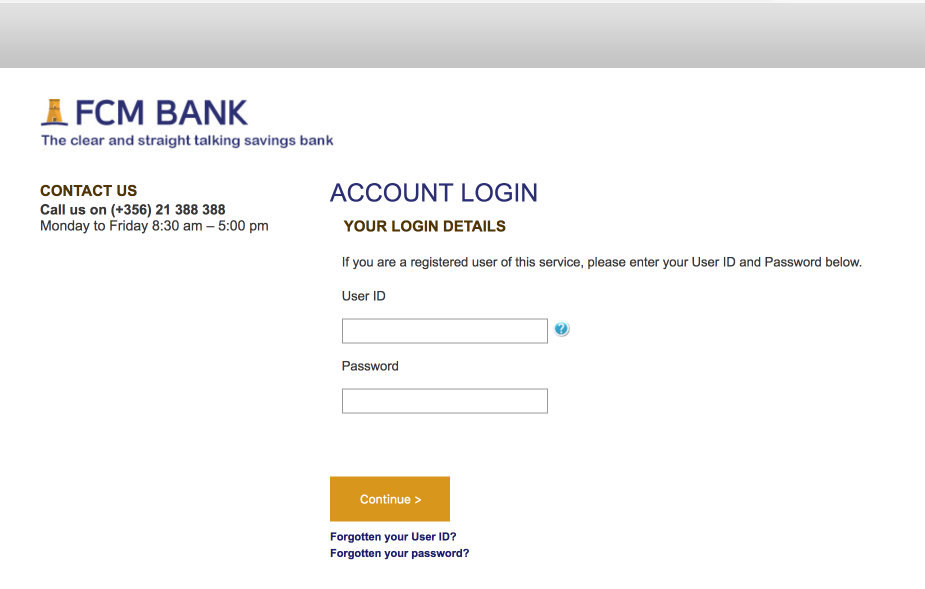 branch

online banking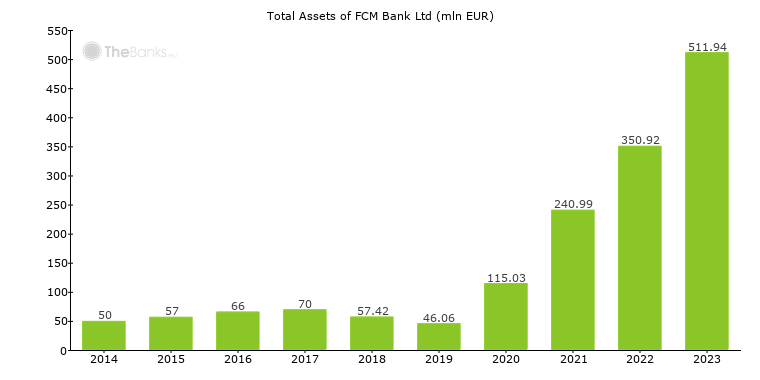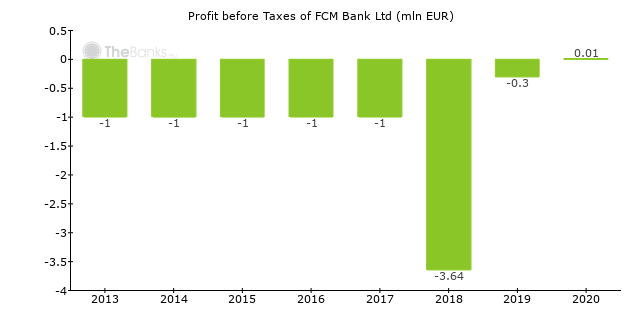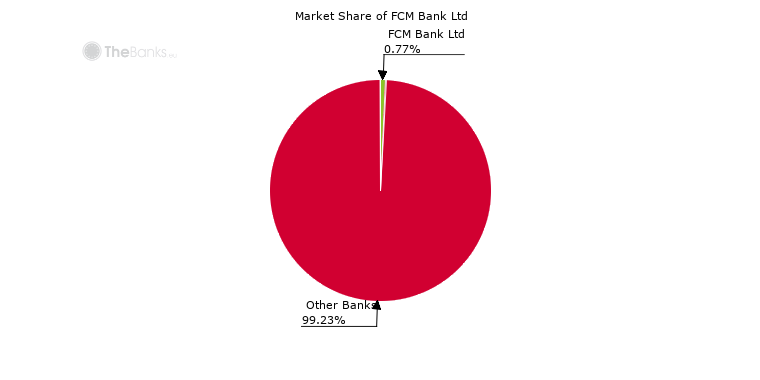 Total Assets (2018)
57.00 mln EUR (-18.57%)
Profit before Taxes (2018)
-3,640,000.00 EUR (+264.00%)
Number of Employees (2017)
11
FCM Bank Ltd is the 17th largest bank in Malta in terms of total assets. In 2018 its total assets were 57,00 mln EUR, providing the bank with the market share of 0.20%. In 2018 the bank's profit before taxes was -3,64 mln EUR. FCM Bank Ltd had 11 employees in 2017.
Guarantee Fund

Depositor Compensation Scheme (DCS)
Protected Amount
up to 100,000 EUR
Eligible Depositors
natural persons (Maltese and foreign)
legal entities (Maltese and foreign)

Covered Accounts
most types of deposits

FCM Bank Ltd participates in the deposit guarantee scheme of Malta. This deposit guarantee scheme applies to most types of deposits made by natural persons (Maltese and foreign), legal entities (Maltese and foreign) and covers up to up to 100,000 EUR per bank per depositor. FCM Bank Ltd is a member of Depositor Compensation Scheme (DCS) and makes its contributions into it.
Contacts
Aragon House, Business Centre, Dragonara Road,, STJ 3140, St. Julians, Malta
FCM Bank Ltd is headquartered in St. Julians.
Social Networks
FCM Bank Ltd has profiles at the following social networks: