Established in 1779, InsingerGilissen Bankiers (formerly Bank Insinger de Beaufort) is one of the oldest private banks in the Netherlands. InsingerGilissen Bankiers provides wealth and asset management services, financial advice and planning to private individuals, foundations and institutional investors.
private banking
asset management
investment advisory
financial planning
estate planning
private loans
Clients
high net worth individuals
foundations
institutional investors
International Transfers
SEPA Credit Transfers
SEPA Instant Transfers
SEPA Direct Debits
InsingerGilissen Bankiers NV delivers its products and services through both direct and indirect channels, namely: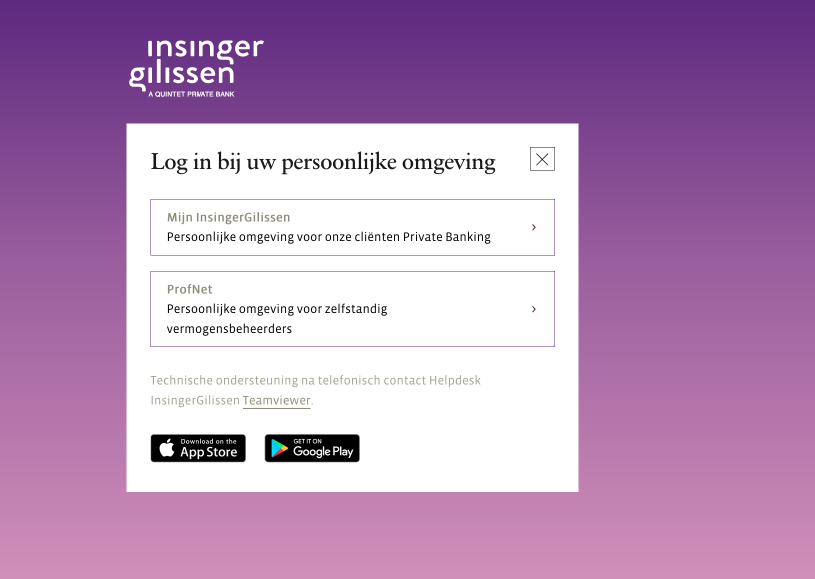 branch

online banking

mobile app
Protected Amount
up to 100,000 EUR
Guarantee Fund
Deposit Guarantee Fund (DGF)
Covered Depositors
private individuals
legal entities

Covered Accounts
current accounts
savings accounts
term deposits

InsingerGilissen Bankiers NV participates in the deposit guarantee scheme of the Netherlands. This deposit guarantee scheme applies to current accounts, savings accounts, term deposits made by private individuals, legal entities and covers up to up to 100,000 EUR per bank per depositor. InsingerGilissen Bankiers NV is a member of Deposit Guarantee Fund (DGF) and makes its contributions into it.
Contacts
HERENGR 537, 1001 EV, Amsterdam, Netherlands
10820
InsingerGilissen Bankiers NV is headquartered in Amsterdam.