Established in 1806 KAS Bank is a Dutch bank, specializing in wholesale securities services (transaction processing, custody, risk management and information services). KAS Bank provides its products and services to professionals in securities industry (pension funds, insurance companies, investment funds and wealth managers).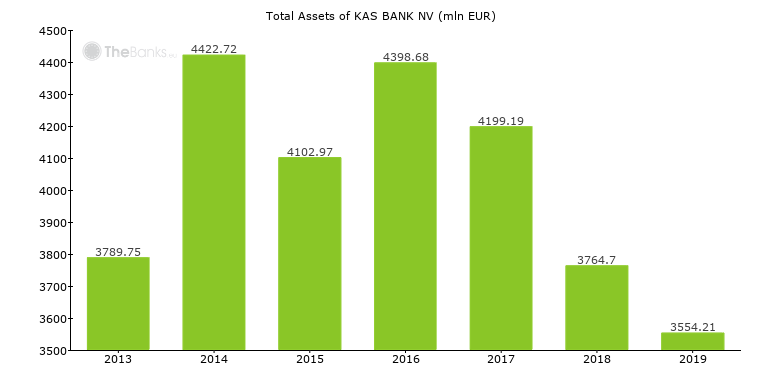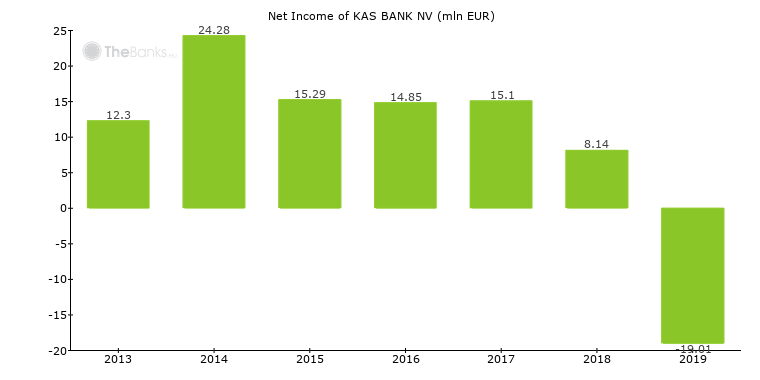 Total Assets (2018)
3,764.70 mln EUR (-10.35%)
Net Income (2018)
8.14 mln EUR (-46.07%)
KAS BANK NV is the 10th largest bank in the Netherlands in terms of total assets. In 2018 its total assets were 3 764,70 mln EUR. In 2018 the bank's net income was 8,14 mln EUR.
Protected Amount
up to 100,000 EUR
Guarantee Fund
Deposit Guarantee Fund (DGF)
Covered Depositors
private individuals
legal entities

Covered Accounts
current accounts
savings accounts
term deposits

KAS BANK NV participates in the deposit guarantee scheme of the Netherlands. This deposit guarantee scheme applies to current accounts, savings accounts, term deposits made by private individuals, legal entities and covers up to up to 100,000 EUR per bank per depositor. KAS BANK NV is a member of Deposit Guarantee Fund (DGF) and makes its contributions into it.
Contacts
DE ENTREE, 1101EE, AMSTERDAM, Netherlands
24001
KAS BANK NV is headquartered in AMSTERDAM.