Business Summary
Services
retail banking
Products
Clients
natural persons
Area Served
Netherlands
Lloyds Bank Plc provides services in the area of retail banking. Lloyds Bank Plc offers a range of products including savings accounts (0.20 - 0.20 %), mortgage loans. Lloyds Bank Plc makes its solutions available to natural persons.
Ways to Bank
Business Channels

branch

online banking
Products and services offered by Lloyds Bank Plc are available at its branches and via its online banking system.
Products
Savings Accounts
Savings accounts are interest-bearing deposits accounts which allow to withdraw money at any time. While providing more flexibility, savings accounts usually offer lower interest rates and shorter deposit terms than time deposit accounts.
Lloyds Bank Plc offers the following savings accounts.
Updated on 25 October 2020
Internet Sparen

Sales Region
Netherlands
Account Currency
EUR
Interest Rate (p.a.)
0.20 %
Deposit Term
1 - 12 months
Savings Account Details
Product Name
Internet Sparen
Min. Interest Rate (p.a.)
0.20 %
Max. Interest Rate (p.a.)
0.20 %
Max. Deposit Term
12 months
Min. Investment Amount
1 EUR
Max. Investment Amount
999,999 EUR
Interest Frequency
1 times a year
Netherlands: This product is offered to the Netherlands' residents only. When clicking on the product link you will be redirected to the product page in Dutch.
Deposit Guarantee. Savings accounts made with Lloyds Bank Plc are covered by deposit guarantee scheme of the Netherlands up to 85,000 GBP per depositor.
Withholding Tax. Interest income gained on savings accounts is not taxed in the Netherlands for both residents and non-residents.

See Also
Similar Banks

ING Belgium NV
universal banking

InterBank NV
consumer credit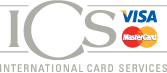 International Card Services BV
payment cards

Kempen & Co NV
merchant banking

Lloyds Bank GmbH
retail banking

Theodoor Gilissen Bankiers NV
wealth management
Banking Products in the Netherlands
See Also
Related Articles