RegioBank N.V. provides a broad range of retail banking products, deliberately having offices in villages and small towns. RegioBank N.V. is a subsidiary of de Volksbank and operates using the banking license of de Volksbank.
Clients
natural persons
businesses
Area Served
Netherlands
current accounts
savings accounts
time deposit accounts
customized deposit accounts
mortgage loans
pension accounts
investment funds
International Transfers
SEPA Credit Transfers
SEPA Instant Transfers
SEPA Direct Debits
See Also
RegioBank NV delivers its products and services through both direct and indirect channels, namely: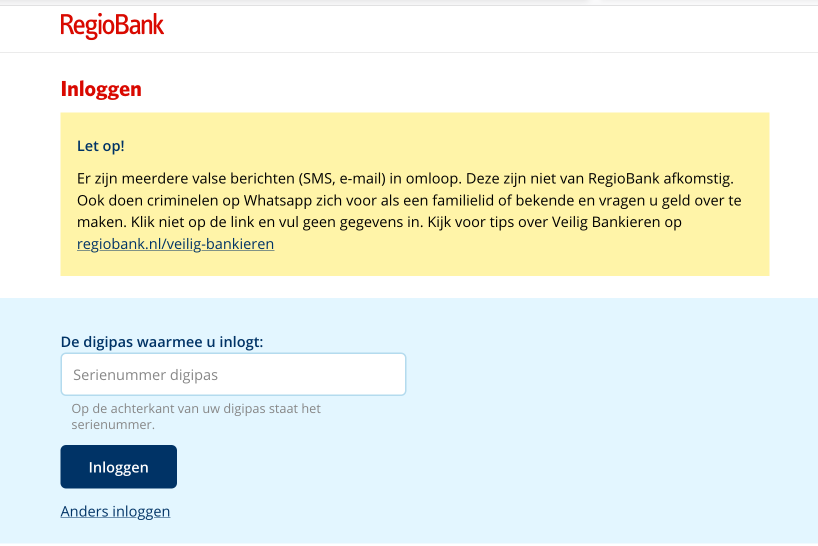 branch

online banking

mobile app
Guarantee Fund
Deposit Guarantee Fund (DGF)
Protected Amount
up to 100,000 EUR
Eligible Depositors
private individuals
legal entities

Covered Accounts
current accounts
savings accounts
term deposits

RegioBank NV participates in the deposit guarantee scheme of the Netherlands. This deposit guarantee scheme applies to current accounts, savings accounts, term deposits made by private individuals, legal entities and covers up to up to 100,000 EUR per bank per depositor. RegioBank NV is a member of Deposit Guarantee Fund (DGF) and makes its contributions into it.
Contacts
3503 RA, Utrecht, Netherlands
8000
RegioBank NV is headquartered in Utrecht.
Social Networks
RegioBank NV has profiles at the following social networks: