Saxo Bank is a privately-owned Danish bank, established in 1992. In 1998 Saxo Bank launched one of the first online trading platforms, making professional-grade tools and multi-asset market access available to everyone. Saxo Bank is a global service provider, operating in different countries via its branches and subsidiaries. Saxo Bank specializes in providing online investment and trading services, allowing individuals, banks and brokers to trade dorex, CFDs, stocks, futures, options and other derivatives via its trading platforms online. Saxo Bank A/S operates as a branch of SAXO BANK A/S (Denmark).
Bank Category
Branches of foreign banks
online investments
online trading services
Clients
private individuals
companies
Area Served

Worldwide
trading accounts
corporate accounts
International Transfers
SEPA Credit Transfers
SEPA Instant Transfers
SEPA Direct Debits
Becoming a client of Saxo Bank A/S can be done in a few steps: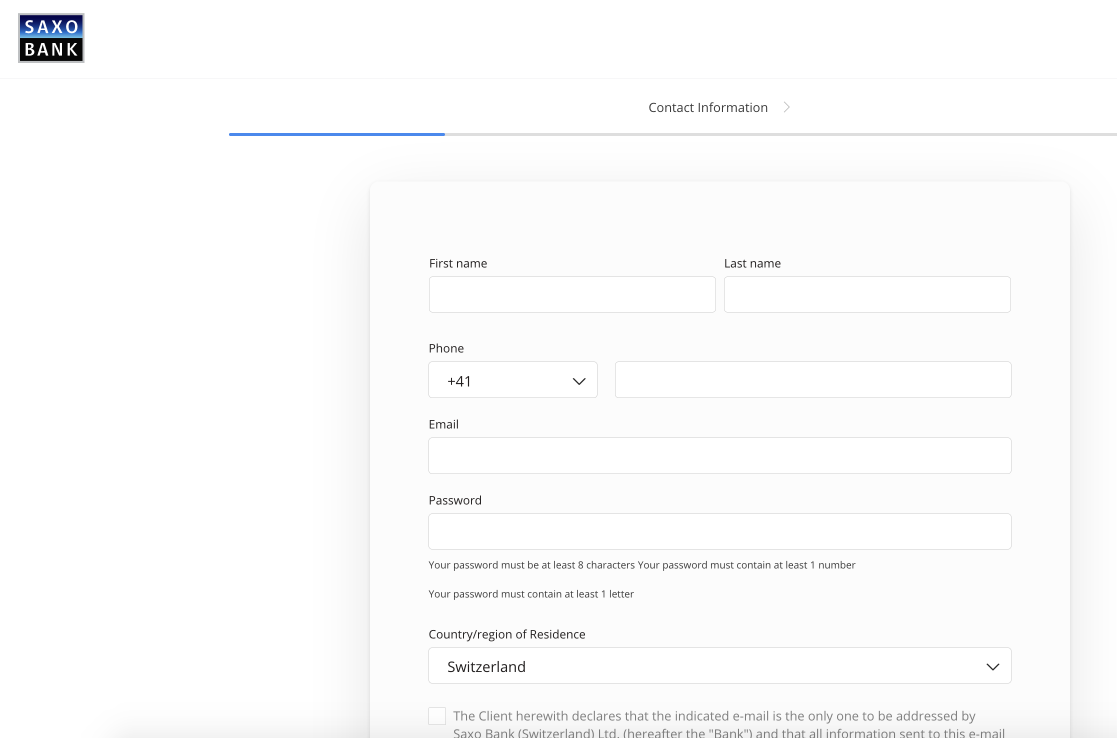 1.
Submit online application
2.
Upload documents
3.
Account is ready within 1-3 days
Due to regulatory requirements Saxo Bank A/S performs KYC/AML checks when establishing business relationships with a new client. While onboarding a private individual Saxo Bank A/S will ask him/her to provide the following documents: passport or ID card; ID card, government-issued insurance or tax return. For corporate clients Saxo Bank A/S will ask to provide corporate documentation as well as information about controlling persons. Saxo Bank A/S may request additional documentation or information depending on the case. Account opening procedure is usually completed within 1-3 days.
Saxo Bank A/S delivers its products and services via direct (online) channels only, namely: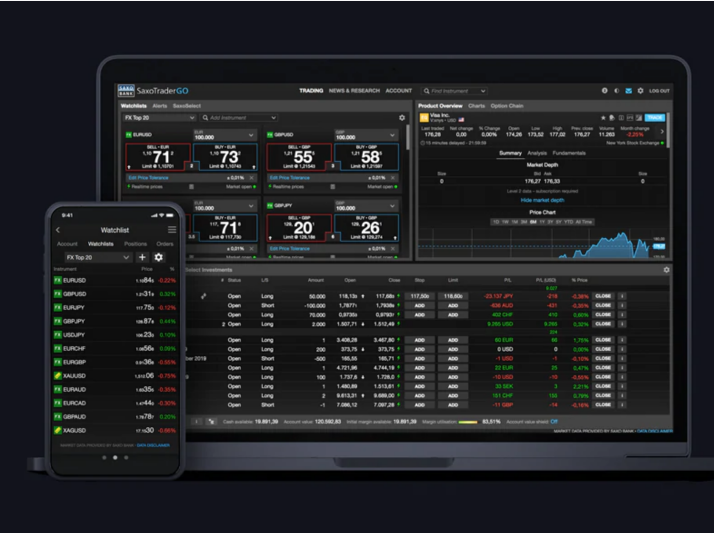 online banking

desktop app

mobile app
Protected Amount
up to 100,000 EUR
Guarantee Fund
Finansiel Stabilitet
Covered Depositors
natural persons
legal entities

Covered Accounts
cash deposits

Saxo Bank A/S participates in the deposit guarantee scheme of Denmark. This deposit guarantee scheme applies to cash deposits made by natural persons, legal entities and covers up to up to 100,000 EUR per bank per depositor. Saxo Bank A/S is a member of Finansiel Stabilitet and makes its contributions into it.
Contacts
STRAWINSKYLN, 1077XX, AMSTERDAM, Netherlands
10998
Saxo Bank A/S is located in AMSTERDAM.